LYMEPOLICYWONK: Patient Viewpoints Survey Update. 2,000 Responses! We Are On Our Way.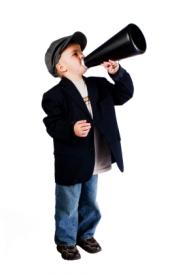 The Lyme disease Patient Preferences Survey initially posted on October 5 has drawn over 2,000 responses to date! We want to thank everyone who responded and encourage you to distribute the survey to others you know who have Lyme disease. We received many comments on the survey as well with suggestions for future surveys. The two competing guidelines for diagnosing and treating Lyme disease (those of the International Lyme Disease Association and those of the Infectious Diseases Society of America) are both over 5 years old. Because of this, we assume they are in the process of revision. We have contacted the IDSA and asked about their timetable for guideline revision and requested that patient viewpoints be included in any development process. We will keep you posted.
To participate in this survey, click here.
Your responses will be treated with confidence and at all times data will presented in such a way that your identity cannot be connected with specific published data.  This survey should take 5-8 minutes. Note that once you start the survey, you will need to fully complete it. (You can not save it and return to it later.)
In 2009 prior to the IDSA hearing, we wanted patient voices to be heard and conducted a survey that drew over 4,000 responses. It ended up being the largest survey of Lyme patients ever conducted in the United States. The results of that survey were published in Health Policy in a study by Johnson, Aylward and Stricker and summarized in another blog post of mine. Health Policy is a highly regarded peer-reviewed journal that explores health policy issues.