LYMEPOLICYWONK: Speak Up Now! IDSA Lyme Guidelines And Patient Viewpoints Survey Ends January 1. . .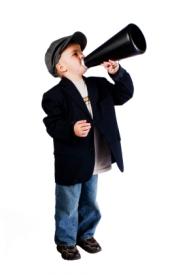 Since we launched this survey in early October, we have drawn over 4,800 responses. The survey will end on January 1 so I encourage those of you who have not yet responded to take the time to do so. According to the Institute of Medicine, guideline developers must consider patient values and preferences to be considered trustworthy. This survey aims to find out what you think is important about treatment options, choices, risks and benefits. Respond to the survey and remind the IDSA that patient values are central to treatment guidelines!
To participate in this survey, click here.
Your responses will be treated with confidence and at all times data will presented in such a way that your identity cannot be connected with specific published data. The survey should take 5-8 minutes. Note that once you start the survey, you will need to fully complete it. (You cannot save it and return to it later.)
In 2009 prior to the IDSA hearing, we wanted patient voices to be heard and conducted a survey that drew over 4,000 responses. It ended up being the largest survey of Lyme patients ever conducted in the United States. The results of that survey were published in Health Policy in a study by Johnson, Aylward and Stricker and summarized in another blog post of mine. Health Policy is a highly regarded peer-reviewed journal that explores health policy issues.
The LYME POLICY WONK blog is written by Lorraine Johnson, JD, MBA, who is the Chief Executive Officer of LymeDisease.org (formerly CALDA). Contact her at lbjohnson@lymedisease.org.