LYMEPOLICYWONK: Lyme Patients and Insurance Appeals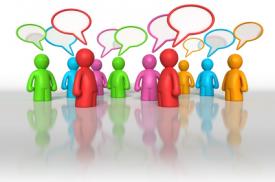 Lyme disease patients have trouble with insurance coverage. They have trouble getting health insurance if they have ever had Lyme disease, on the one hand. On the other hand, they have trouble getting the disease treated because insurers rely on the IDSA guidelines to take a "free pass" on treatment reimbursements. This is an area that is clearly governed by something other than providing quality health care to patients. Have you ever wondered what happens–really happens–when Lyme patient appeal an insurance denial? What happens is we succeed 9% of the time, while other diseases succeed 40% of the time. What is going on here? How can that be?
I looked into this in depth in California and wrote many, many, (too many) letters to the California Department of Managed Health Care.  Then I called them and tried to talk with human beings and reason with them.  I said, "look, Lyme patients are being systematically discriminated against–you have a systemic bias in your system that causes us to lose these appeals.  Tell me what can we do.  Can I educate the reviewers that there are two standards of care?"  The answer, ultimately, after many, many, (too many) conversations was that the reviews were sent to "independent review organizations" (IROs).  IROs spend their days doing claims appeal work for insurance companies and their nighttimes reviewing appeals by patients.  How do you think the process goes?  Well, they reach into their IDSA guidelines folder, which they used during the day, and pull out the IDSA guidelines and apply them.  It does not matter that there are two standards of care to IROs.  They're just doing their job.  And, if you want to educate these folks regarding two standards of care.  Forget it.  As far as the CDMHC cares, your appeal goes into a black box that cannot be educated, advised, informed, or intervened with.
So what do I tell patients to do?  I tell them to file the appeals.  Let's get the stats.  When I gave my presentation before the IDSA review panel, I told them about the disparity.  I had the stats.  The chair asked "is that just California"–as though California was not a state that mattered much in the scheme of things.  I said, "it is just California that I looked at, but I would be surprised it this varies state to state. Independent Review Organizations operate nationwide."
Here is the challenge.  Find out where you file appeals for an independent review in your state when insurance denies a claim. (Almost all states have this process.)  Find out if they have a data base.  See if you can search for all cases appealed and how many succeeded. Then do a search for how many Lyme case appeals were filed and how many succeeded.  Report back.  I want to know.  Send me you results to my email address below.
You can contact Lorraine Johnson, JD, MBA at lbjohnson@lymedisease.org.