TOUCHED BY LYME: When loved ones won't heed our hard-earned advice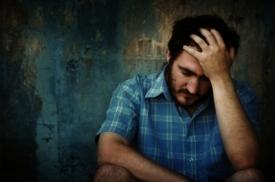 What should you do when you think a loved one might have Lyme disease, but they just don't want to hear about it?
.
.
.
.
.
.
After I recently blogged about Dr. Dave Martz, and how Lyme treatment turned around what had been an ALS death sentence, I received the following message from one of my readers:
Thank you for this info–I have a friend who is quickly going downhill after being diagnosed with ALS, and as I have done in the past, I am sending him this info, but what is so frustrating is that he just seems to keep avoiding anything I send him (even after knowing what I went through to get a diagnosis), and seems to be resigned to his destiny, and I am running out of ways to get him involved in a simple test for tick-related infections, to at least rule it out. It would be heartbreaking to find out that his fate could have been avoided.
This is a subject I run into a lot in both my personal life and my Lyme advocacy work. I don't have a perfect answer for this reader, but here's the response I sent him.
I've actually been on both sides of this. When my daughter first became seriously ill with what turned out to Lyme (but we didn't know that) I can't tell you how many people gave me information about alternative doctors, acupuncturists, homeopaths, etc, that they thought we should drop everything to see. I, however, was not receptive to their suggestions, and found it annoying to say the least. (Ironically, years later, many of those alternative treatments played a major role in helping my daughter recover her health. But we had to find them in our own time.)
Which brings us to ALS. Alas, this condition doesn't leave much time for examining alternatives, does it? You obviously love your friend and want to help him. If you believe in prayer, I imagine you are doing plenty of that on his behalf. In my opinion, beyond that, the best you can do is pass along the information, and let him know that you will continue to be supportive whether or not he chooses to act on this advice.  In the end, it's his life and he deserves respect for making the choices that seem appropriate to him.

So, readers? Anybody else have thoughts to contribute on this subject? Enter your comment below or drop me an email at dleland@lymedisease.org.