When is a public hearing not public—the sequel?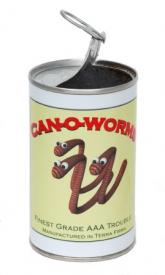 The IDSA settlement agreement calls for an open public meeting which must be aired live over the internet. I have serious concerns about the restrictions the IDSA is imposing on people who want to watch the hearings and am discussing these with the Connecticut Attorney General's office, but meanwhile I want to provide you with information so that if you want to watch you are prepared.
The thought of the live on the internet was simply that people would click a url and be able to watch.  The IDSA has placed a number of barriers to access:
 People are required to have two pieces of software in order to access the hearing, Windows Media Player and Microsoft Silverlight.  While some people may have this software on their systems, others will need to download it.  You-niversity, which is the service providing the webcast, has a test you can run to see if your computer can view the site.  In order to run the test, you must provide a name and email.   You can run this test today and should do this to make sure you will not have any problems.
Apple computers may not have Windows Media Player installed and Microsoft Silverlight is a relatively new software program.  Technical support at You-niversity told me that their webcasts do not work with Microsoft Chrome browser, but will work with Firefox and Safari.  You-niversity.com websites says that it does not work with Apple, but a friend went through the process and got it working.  If you have technical problems, they can call their support number (1-877-867-7300) and wait for a call back.  Mine took ½ hour to call back. Do not put this step off.  You do not want to be calling the day of the hearing when the phone banks may be overloaded. 
People must register for the event.  This requires disclosure of private information.  I assume this will be a name and email, but it could be more.   I was told by you-niversity technical support that registration it is not "required" by their system, but IDSA is requiring it.
The registration period is 20 minutes before the event and begins at 7:40 am EST.  From response to my survey, I would say we may have 3,500 people or more trying to register for this event.  I do not know whether their system can handle this volume of people in that time frame, but I have serious concerns.
Schedule for the event on July 30th :
7:40 On-line registration
8:00 AM Welcome
8:15 AM Presentations Begin
11:45 AM Lunch Break
12:30 PM Presentations Resume
4:50 PM Final Remarks
5:00 PM Conclusion
Presenters and order of presentation:
1. Tina Garcia, Lyme Education Awareness Program Arizona (L.E.A.P. Arizona, Inc.), Mesa, AZ
2. Lorraine Johnson, JD, MBA, California Lyme Disease Association (CALDA), Ukiah, CA
3. Daniel Cameron, MD, International Lyme and Associated Diseases Society (ILADS), California
4. Phillip Baker, PhD, American Lyme Disease Foundation (ALDF), Bethesda, MD
5. Ben Luft, MD, The State University of New York, Stony Brook, NY
6. Allison Delong, ILADS, Providence, RI
7. Barbara Johnson, PhD, Centers for Disease Control and Prevention, Fort Collins, CO
8. David Volkman, MD, Nissequogue, NY
9. Sam Donta, MD, Falmouth, MA
10. Eugene Shapiro, MD, IDSA & Yale University School of Medicine, New Haven, CT
11. Brian Fallon, MD, Columbia University Medical Center, New York, NY
12. Sunil Sood, MD, Schneider Children's Hospital at North Shore, Manhasset, NY
13. Ken Liegner, MD, ILADS, Armonk, NY
14. Allen Steere, MD, Massachusetts General Hospital & Harvard Medical School, Boston, MA
15. Steven Phillips, MD, ILADS, Wilton, CT
16. Arthur Weinstein, MD, Washington Hospital Center, Washington, DC
17. Raphael Stricker, MD, ILADS, San Francisco, CA
18. Gary Wormser, MD, IDSA & New York Medical College, Valhalla, NY