Listen up! Speak out and be heard! Help CALDA represent your views to the IDSA!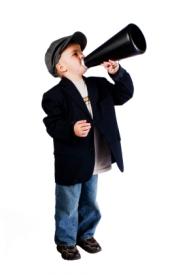 The Infectious Diseases Society of America's new Lyme disease guidelines review panel will hold a one day hearing on July 30. This hearing is part of the antitrust settlement that the Connecticut Attorney General negotiated. Of the 18 speakers selected to testify, two are patient advocates, including me. The testimony will be aired live on the internet on July 30 so stay tuned.
STAND UP AND BE COUNTED
CALDA is conducting a survey of individual Lyme experiences to give you a chance to have input. Results of the survey will be included in my testimony to the IDSA panel.
To participate in this survey, click here.
Your responses will be treated with confidence and at all times data will presented in such a way that your identity cannot be connected with specific published data.  This survey should take 5-8 minutes. Note that once you start the survey, you will need to fully complete it. (You can not save it and return to it later.)
Lorraine Johnson, JD, MBA