Lyme Times looks at disulfiram–old drug "re-purposed" to treat Lyme disease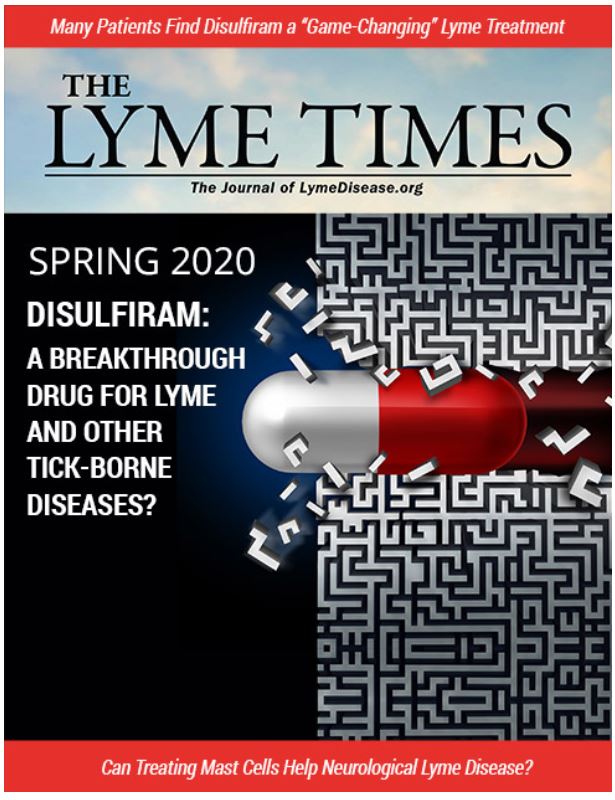 The Spring 2020 issue of the Lyme Times features four articles about disulfiram.
The drug has been around for 70 years, but has only recently been used for Lyme disease. Many patients and their doctors report success–but also urge caution.
Other topics covered in this issue:
Singer Justin Bieber discusses Lyme disease in his YouTube docu-series; MyLymeData launches study of gender bias in Lyme disease; Can treating mast cells help neurological Lyme disease?; Big jump in Lyme insurance claims in US…and more.
Members of LymeDisease.org get free online access to current and past issues of the Lyme Times. You can join now and start reading today!