Summary
In 2009 LymeDisease.org conducted a survey that drew over 4,000 responses. At that time, it was the largest survey of Lyme patients ever conducted in the United States. The results of this survey were published in Health Policy in a study by Johnson, Aylward and Stricker. Health Policy is a highly regarded peer-reviewed journal that explores health policy issues.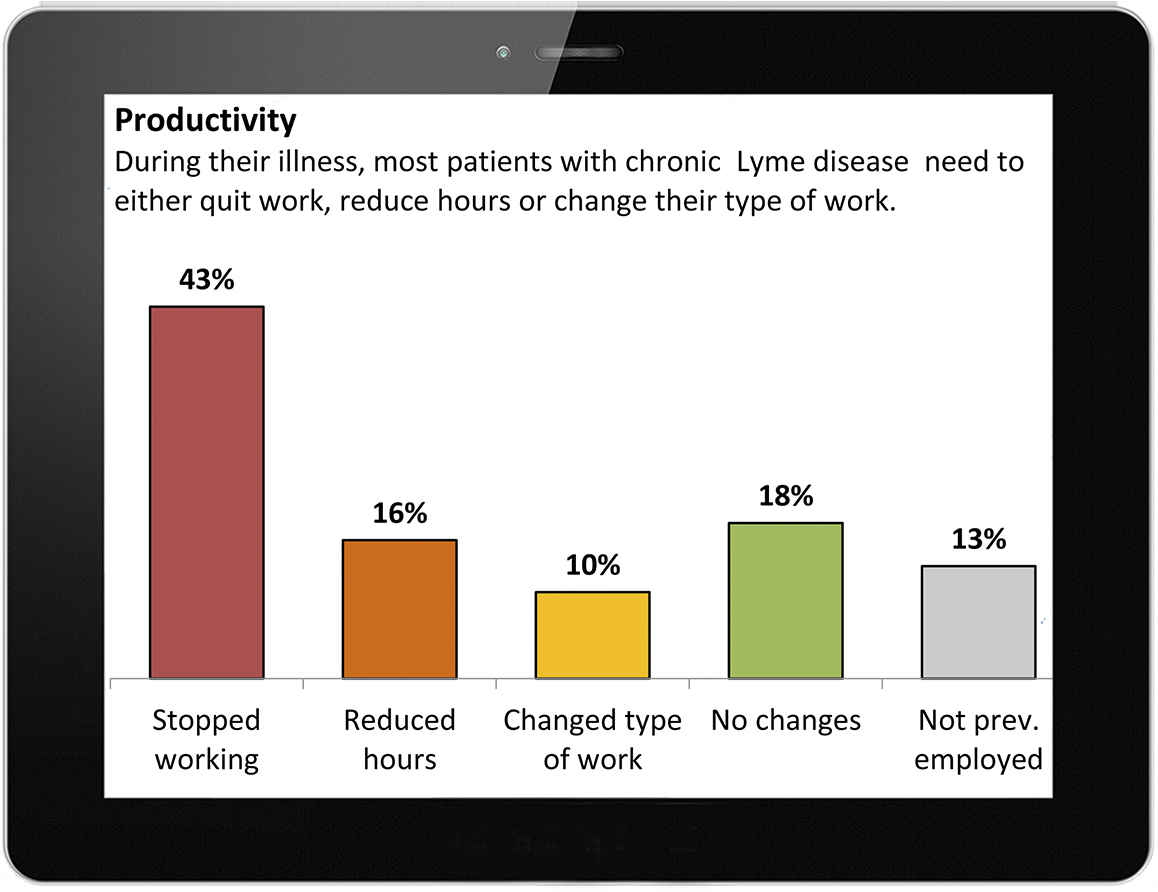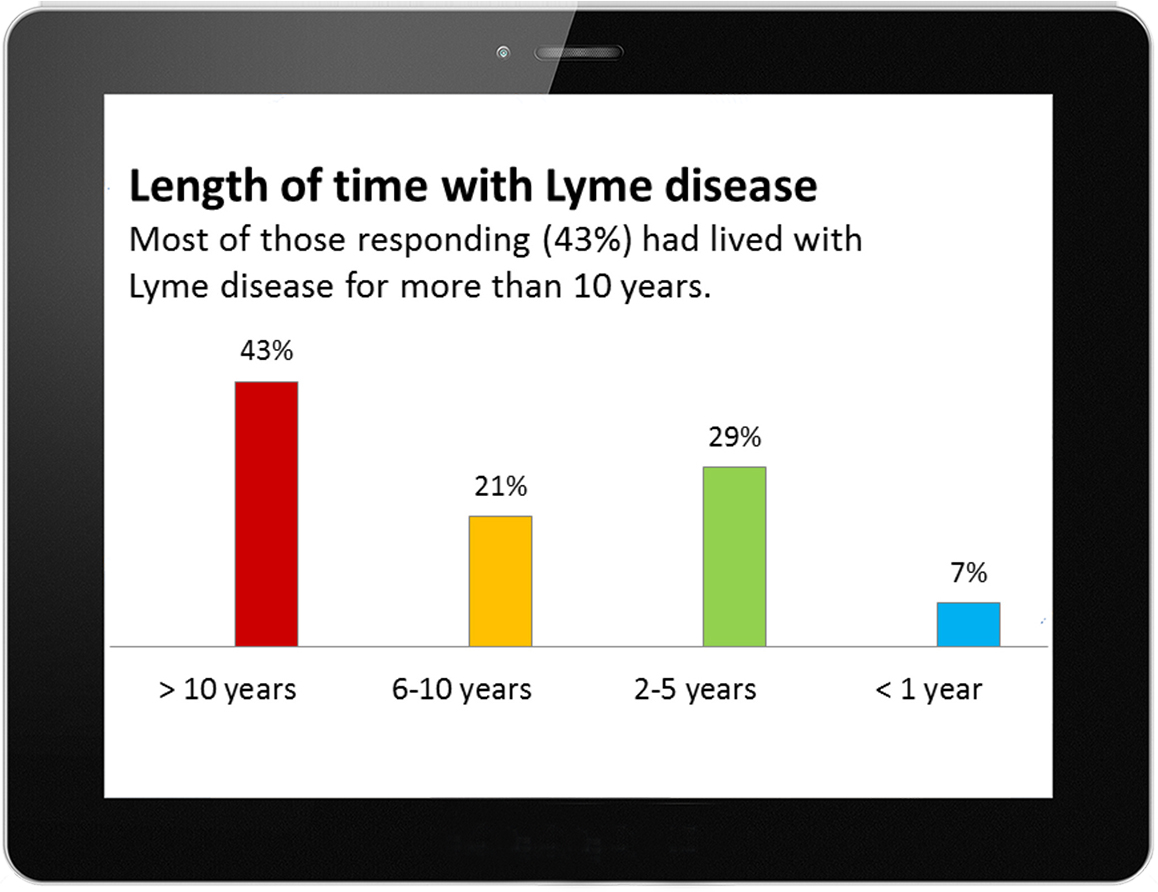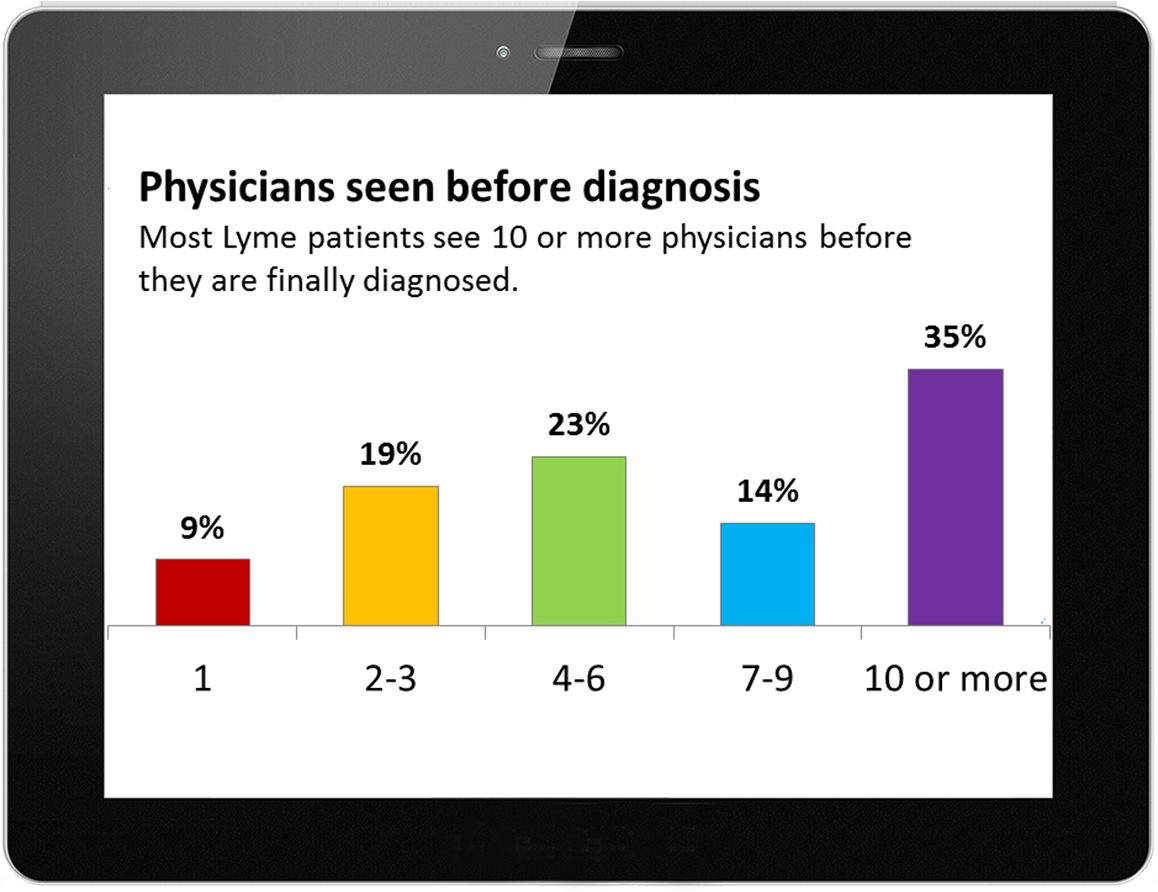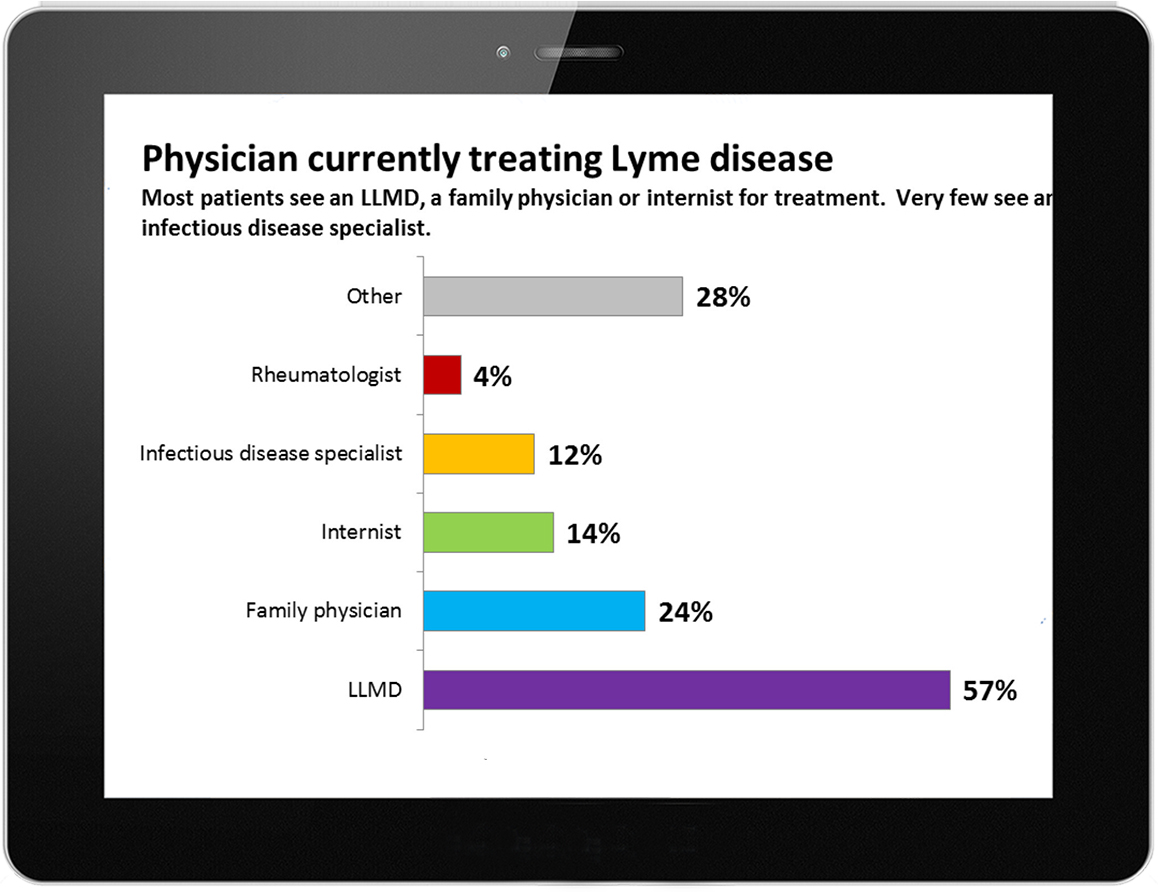 This survey focused on 2,424 respondents whose clinical diagnosis was supported by positive test results. The study examined problems with access to healthcare and burden of illness, and it found that although patients with Lyme disease suffered a substantial burden of illness, they had significant barriers to healthcare access. Specifically, patients with Lyme disease had difficulty obtaining diagnosis and treatment for their illness, traveled great distances to receive healthcare, were turned down for health insurance based on their illness, and had difficulty receiving care at local hospitals.
The burden of illness of these patients was substantial: Roughly 26% had been on disability, with a majority receiving support for more than 2 years. Over half had visited an emergency room as a result of their illness, 15% had done so three to five times, and 9% had done so six or more times. These findings indicate that Lyme patients have significant delays in diagnosis and that there is a critical need for healthcare reform in order to reduce the burden of illness and improve access to medical care for Lyme disease.
An influential medical society considers Lyme disease to be "rare" and has issued restrictive treatment guidelines. Our study raises concerns that these restrictions lead to delayed and inadequate treatment of patients with Lyme disease, resulting in concomitant reductions in health benefits and increases in economic costs. Our findings therefore indicate that there is substantial need for reform of the healthcare approach to Lyme disease in the United States.
Access to Healthcare:
More than half of patients saw 7 or more physicians before being diagnosed; over a third saw 10 or more physicians.
Nearly half of these Lyme patients had traveled over 50 miles to receive healthcare; 30% had traveled more than 100 miles; and 9% had traveled over 500 miles.(Travel distances of 30 miles or more are considered to impose a high healthcare access burden on a patient.)
Roughly 40% had sought services at their local hospital, and approximately 82% of these Lyme patients had difficulty obtaining care.
Of those who applied for health insurance after being diagnosed with Lyme disease 40% were denied coverage because of their prior diagnosis.
13% of those with medical insurance were told by their insurer to see an infectious disease specialist in order to obtain medical reimbursement for medical costs.
31% of those responding had applied for disability insurance and 39% of these had been denied benefits based on failure to conform to Infectious Diseases Society of America (IDSA) guidelines.
Burden of Illness:
25% had received disability or public support, with a majority receiving support for two or more years; 37% for more than 5 years.
39% of those who applied for disability benefits were denied support based on IDSA guidelines.
Centers for Disease Control (CDC) versus other testing results: Patients were clinically diagnosed with supporting lab tests. The diagnosis of 1,000 patients was confirmed by CDC two-tiered criteria or CDC Western blot criteria, while the diagnosis of 1,424 patients was confirmed by other lab methods (including positive PCR, cerebrospinal fluid tests, or positive ELISA or Western blots interpreted using non-CDC criteria). Aside from delay in diagnosis, there were no significant differences in the patients whose diagnosis was confirmed with tests meeting CDC surveillance criteria and those whose supporting tests did not meet CDC criteria. Those without CDC-based positive tests saw more physicians before they were diagnosed.