Employee giving–a great way to support LymeDisease.org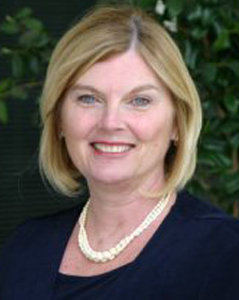 by Carolyn Cooper Degnan
October is Employee Giving Month
If you or your spouse works for a corporation or a governmental agency, you've probably heard of employee giving programs.
What is employee giving? It's a simple way to make tax-deductible donations to a charity you care about. Sometimes, the employer will match your donation, so your charity benefits even more.
More than $5 billion dollars a year are raised for charities via such programs. Most companies that participate in employee giving and matching fund programs kick off their employee participation campaigns in October.
Important facts to consider:
Employee Donations: There are many ways to donate through a workplace giving campaign, including credit card, check, stock, vacation hours and cash. However, giving through payroll deduction is most effective.
By giving through recurring or one-time payroll deduction, your donation is automatically deducted from your paycheck, with no extra fees. And, because employees' payroll donations come out of after-tax earnings, your donation is tax-deductible.
Recurring payroll deduction allow you to spread your pledge over the course of a year, in smaller, more financially manageable amounts to be deducted from your paycheck.
Matching Gifts: If you donate $500 to a charity outside of an employer-sponsored workplace giving program, that $500 donation remains $500. Howe3ver, many companies will offer to match gifts made by employees either dollar-for-dollar or a percentage like 50%.  So, if you donate that same $500 through your workplace giving campaign, your designated charity might get as much as $1000.
Not sure if our employer participates in payroll deduction and/or corporate matching funds? Ask your human resource (HR) team how to maximize your support to LymeDisease.org. They may have suggestions on some other unique ways to give.
LymeDisease.org is a Guidestar-listed 501(c)(3) Non-profit.  With adverse media coverage about some untrustworthy charities, it's natural for donors to be cautious about their giving choices. Guidestar-listed charities are IRS registered 501(c)(3) charities that are "vetted" annually and must meet high standards in order to be included.
Some pertinent information your HR representative may need:
Non-Profit Name:      LymeDisease.org
Federal EIN:              68-0214101
Mailing address:         PO Box 716, San Ramon, CA  94583
If you or your spouse works at a place that offers such programs, I urge you to make LymeDisease.org your donation beneficiary this year.
Carolyn Cooper Degnan is Chief Operating Officer for LymeDisease.org. She can be reached at cdegnan@lymedisease.org.