Update on MA Lyme insurance: use Voter Voice now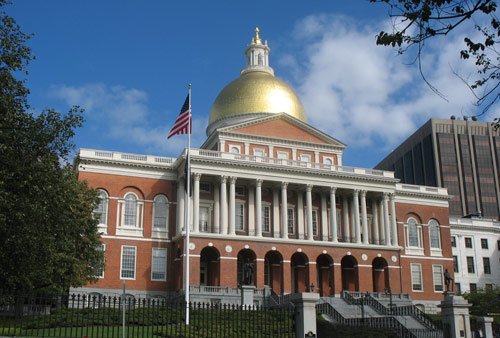 The possibility of insurance coverage for Lyme disease in Massachusetts is not dead yet. Massachusetts residents, it's important that your legislators hear from you. The following update gives latest details, as well as a link to Voter Voice, an easy way to contact your representative and state senator.
From the Massachusetts Lyme Legislative Task Force, July 17, 2016:
We want to let you know that the House will be meeting next Saturday (July 23) instead of yesterday.
We have been told that the schedules for the two national presidential nominating conventions (the Republican convention this week and the Democratic convention the week after), are wreaking havoc with the legislative wrap up.
The House will be meeting in informal sessions until then. Decisions may be made during informal sessions. We have been keeping in touch with our legislators and will let you know if that happens.
The time frame is tight. Our opponents will be raising strong objections right up to the last minute.
Our advisers believe we have a good shot at getting this accomplished, BUT IT'S IMPORTANT that we continue to encourage our legislators, reminding them that this bill is vitally important and is in need of their support!
We are hopeful that the House will reinstate the Conference Committee language, and that the Senate will then do the same. If this occurs, the amendment will be reclassified as a bill. This is good, because Governor Baker will not be able to change its wording.
Once the bill is sent to Governor Baker, he will have ten days to choose one of three options:
1. Approve it;
2. Do nothing – in which case it becomes law;
3. Reject it – in which case it will be sent back to the House and Senate, where it will require a 2/3 majority vote in each chamber to override his veto.
The single most important thing you can do right away is to contact your own state legislators and urge them to restore the language that was released by the Conference Committee and previously adopted by both the House and the Senate. This is the best language for mandated treatment coverage for Lyme disease.
How To Do It:
You can use the easy Voter Voice tool, which provides you with the wording for your message and also matches you with the legislator who represents you.
Read our previous blog about the issue here
.
Remember: every minute counts in the few remaining days of the current legislative session (July 31). Please be sure to do this now, and encourage everyone you know to do the same.
Thank you for your participation and support!
The Massachusetts Lyme Legislative Task Force:
Helen Brown – Whitman
Donna Castle – Ayer
Janice Dey – Westport
Susan Fairbank-Pitzer – Danvers
Sharon Hawkes, MLIS – Nahant
Jayme Kulesz – Groton
Robin LeMieux – Lowell
Sheila Statlender, Ph.D. – Framingham