NEWS: Breaking the transmission cycle of Lyme disease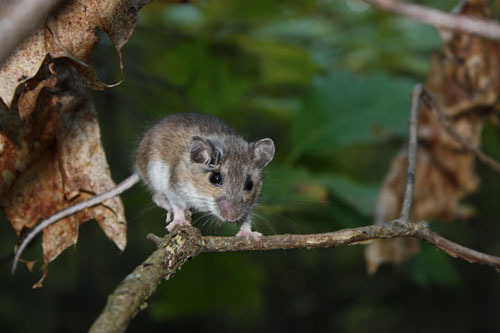 Journalist CM Rubin continues her Huffington Post series on Lyme disease, with a discussion of a proposed oral bait vaccine for white-footed mice.
By CM Rubin, Huffington Post, February 25, 2014
What if we could vaccinate the white-footed mice that account for the majority of the transmission of Borrelia burgdorferi (the cause of Lyme disease) and significantly reduce the level of tick infection?
An oral bait vaccine was distributed to white-footed mice. The mice created antibodies in response to the vaccine. When ticks later fed on the mice, the ingested antibodies killed the Borrelia and prevented the transmission of Lyme disease. Along the same lines as this product, now being commercialized by US Biologic, the USDA National Wildlife Research Center has distributed an oral bait vaccine to wide areas of the eastern U.S. for over ten years to stop rabies, and it has been highly successful.
Click here to read the rest of the article.
Click here for links to previous articles in the Lyme series.