TOUCHED BY LYME: Strong connection between Lyme disease and MS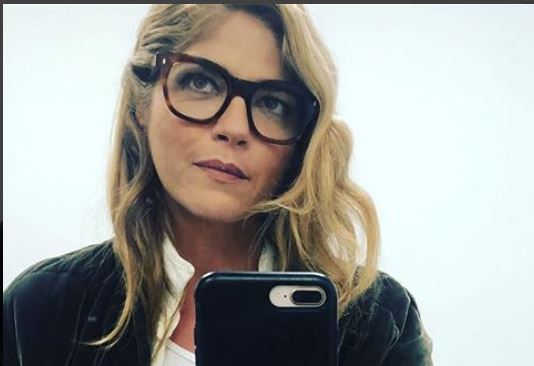 TV and film actress Selma Blair created a stir this past weekend, when she announced on Instagram that she has been diagnosed with multiple sclerosis
The "Cruel Intentions" actress, who is currently filming a project for Netflix, posted that she was diagnosed in August. She further stated:
"I am disabled. I fall sometimes. I drop things," she posted. "My memory is foggy. And my left side is asking for directions from a broken gps. But we are doing it. And I laugh and I don't know exactly what I will do precisely but I will do my best."
Alas, when somebody makes this kind of announcement, the first thing that pops into the heads of people in the Lyme community is "What if it's actually Lyme disease?"
I'm not saying that every case of MS is caused by Lyme disease. But it's very common for people who actually have Lyme disease to be misdiagnosed with MS. In fact, according to MyLymeData, 14% of chronic Lyme patients in the study said they had initially been misdiagnosed with MS.
And unfortunately, MS treatment typically involves immunosuppression—exactly what you don't want with a bacterial infection like Lyme disease.
Dr. Steve Phillips speaks on the connection between Lyme and MS in a video he and Dana Parish have posted on Facebook.

Read more about the connection between Lyme disease and MS:
Misdiagnosis of Lyme disease as MS –MyLymeData Quick Bytes
Do antibiotics help patients with Lyme disease who are also diagnosed with MS?
Canadian study finds antibiotics effective inn treating MS
TOUCHED BY LYME is written by Dorothy Kupcha Leland, LymeDisease.org's Director of Communications. She is co-author of When Your Child Has Lyme Disease: A Parent's Survival Guide. Contact her at dleland@lymedisease.org.