NEWS: "Like having fibromyalgia, CFS and cardiac symptoms all rolled together"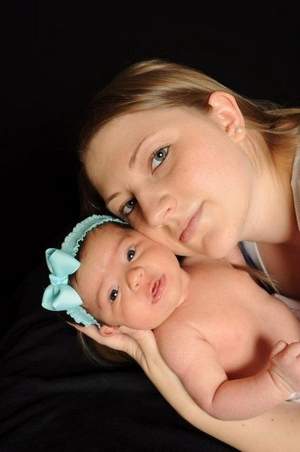 Tennessee newspaper profiles mother and baby with Lyme disease.
From the Jackson Sun (Tennessee), June 8, 2014
by Beth Knoll
What began as a bull's-eye rash for Amanda Smith in 2009 turned into years of unexplainable health problems — all derived from a single tick bite.
A Jackson native now living in Texas, Smith said she visited multiple doctors over a span of four years, but none of the doctors knew what was wrong. But her symptoms, ranging from flu-like sickness to low blood pressure, continued to grow worse.
Since doctors could not determine what was wrong with her, Smith said she decided to find out herself. After conducting online research of all of her symptoms, she made a list of possible health problems she could have. One of the items on her list was Lyme disease, and it was the only test result that came back positive.
"It's like having fibromyalgia, chronic fatigue syndrome and cardiac symptoms all rolled together," Smith said, adding that she also struggles with neurological problems. "I actually think if I wasn't as hardheaded and stubborn as I am, I wouldn't have figured it out."
Click here to read the rest of the article.