TBD Working Group meeting summaries updated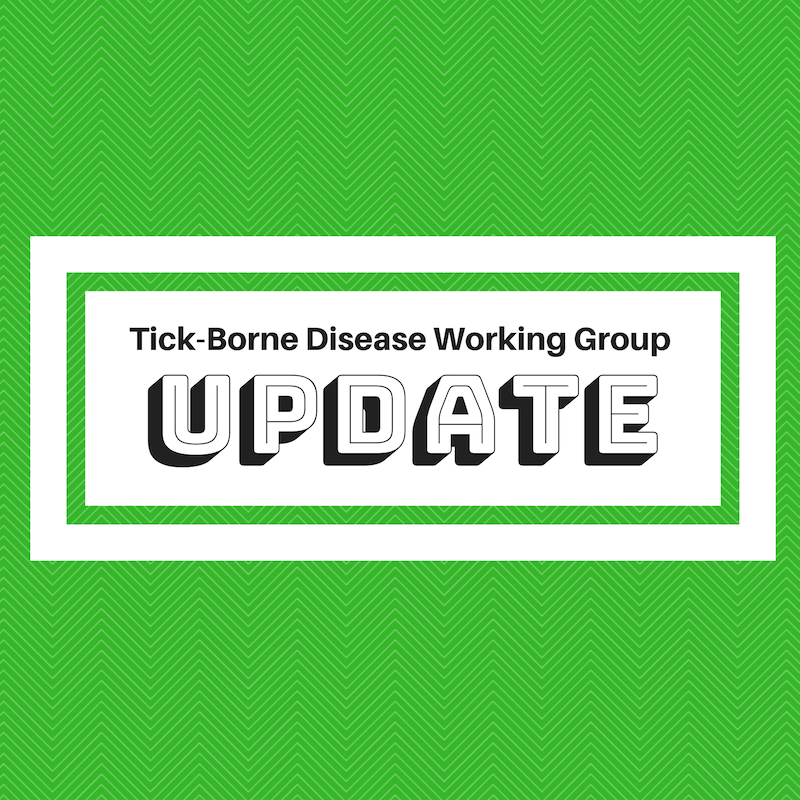 The federal Tick-Borne Disease Working Group held a series of meetings in 2017 and 2018, culminating in a report to Congress last December.
The US Department of Health and Human Services (HHS) will name new members to the working group by March 2019. The working group's next phase will run through 2020, with another report to Congress due at that time.
TBD Working Group meetings are on the public record. Summaries of the meetings, public comments, and power point presentations are added to the HHS website as they become available.
Summaries for May and June 2018 meetings were added to the website this past week. Still pending: summaries for the July and December 2018 meetings.
You can click on the date of the meetings below to see available information for each meeting.
December 3, 2018, TBDWG Meeting (online)
July 24, 2018, TBDWG Meeting (online)
June 21, 2018, TBDWG Meeting (online)
May 15-16, 2018, TBDWG Meeting (in-person)
May 10, 2018, TBDWG Meeting (online)
February 12, 2018, Meeting (online)
December 11 and 12, 2017, Meetings (in-person)
Click here to read: