NEWS: Tennis star Stosur battles back from Lyme disease to win US Open.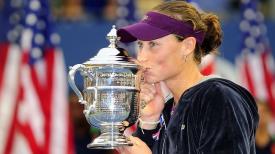 Australian tennis champ Samantha Stosur was stricken with Lyme in 2007, and many people feared that would end her career. She put those fears to rest over the weekend, when she took the US Open by storm.
Click here to read more about Stosur.