Parts 1 & 2 of "Peer Exchange" Lyme disease panel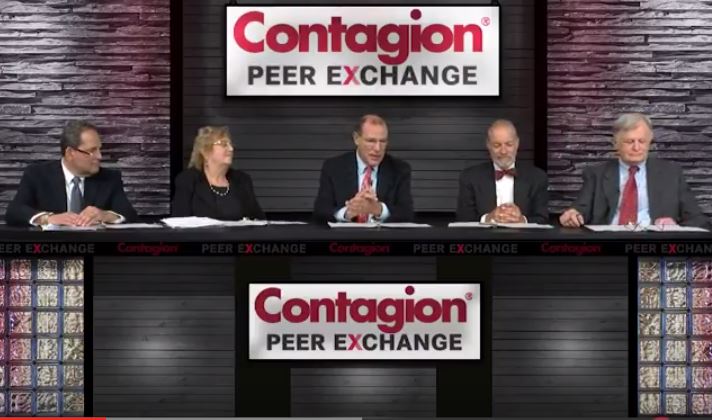 Contagion Live is a website devoted to educating medical professionals about infectious diseases. One of its features is called "Peer Exchange"–videotaped discussions about different diseases and their treatments.
The following recent exchange about Lyme disease features moderator Peter L. Salgo, MD, Robert C. Bransfield, MD, DLFAPA; Samuel Shor, MD, FACP; Leonard Sigal, MD; and Patricia V. Smith, of the Lyme Disease Association.
Part one: Understanding Lyme disease and where it's found
Click here to read a transcript of part one.
Part two: Early vs. late Lyme disease symptoms.

Click here for transcript of Part 2.
Future segments will be posted as they become available.