New York's plan to improve diagnosis and treatment of Lyme disease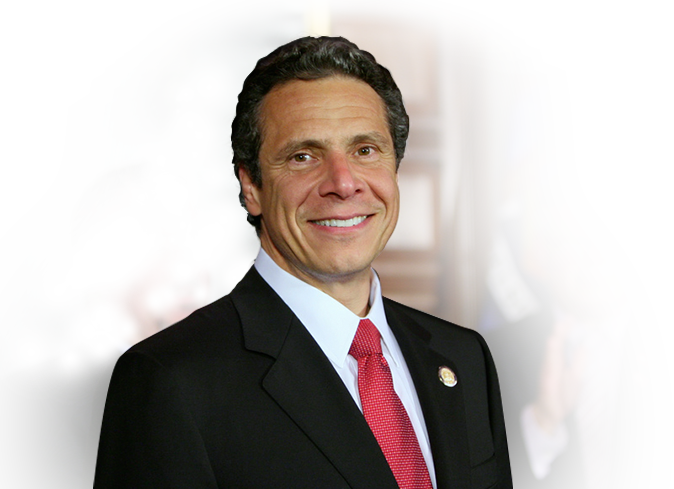 Press release from New York Governor's Office, June 19, 2018:
Governor Andrew M. Cuomo today announced a new, groundbreaking public-private research collaboration to advance the diagnosis and treatment of tick-borne diseases.
The New York State Department of Health Wadsworth Center Laboratory and Regeneron Pharmaceuticals, Inc. — a leading biotechnology company that invents life-transforming medicines for people with serious diseases — will collaborate to potentially develop improved diagnostics, prophylactics, and therapeutics for the diagnosis and treatment of tick-borne diseases, starting with Lyme disease.
"This public-private collaboration harnesses the expertise of a world-leading biotech company to tackle one of the most pressing public health issues of our time," Governor Cuomo said.
"Together, Regeneron and the Wadsworth Center Laboratory have the potential to advance health research, develop life-saving treatments for Lyme disease, and address major gaps in our knowledge of tick-borne illnesses. New York is proud to help bolster our world-class, life sciences industry while investing in a safer, healthier Empire State for all."
Tick-borne diseases, particularly Lyme disease, are among the fastest growing infectious diseases in the United States. When diagnosed correctly and treated, most Lyme disease patients recover within two weeks.
However, proven diagnostic tests for Lyme disease have been mostly unchanged for the past 40 years and can have limitations when used at certain times during the course of illness, leaving patients and their providers frustrated, which may lead to missed opportunities for treatment.
Regeneron and the Wadsworth Center Laboratory will jointly research how the causative agent of Lyme disease, the bacterium Borrelia burgdorferi, replicates when a human is bitten by a tick carrying the bacterium, and how the host's immune response is activated.
This information will potentially advance the development of improved diagnostics, prophylactics, and new therapeutics.
Over the course of five years, Regeneron will invest up to $48 million in this research and the state will reimburse 50 percent of Regeneron's research costs up to a total reimbursement of $24 million through the New York State Life Sciences Initiative. Additionally, up to $6 million will be provided to Wadsworth Center Laboratory through the Life Sciences Initiative.
The groundbreaking collaboration between Regeneron and the Department of Health's Wadsworth Center Laboratory builds on Governor Cuomo's $750 million commitment to support construction of a new world-class, state-of-the-art Wadsworth Center Laboratory public health laboratory in the Capital Region that will promote collaborative public-private research.
Redesigned as "A Lab for The 21st century," Wadsworth will function as a magnet for future private sector investments where employees, visiting researchers, company executives, and academic partners cross paths to accelerate innovation and value creation.
As one of the world's largest public health research laboratories, this modern facility and committed co-investment will serve as a flagship project for the state, signaling a strong and long-term commitment to the Capital Region's life sciences industry.
The Wadsworth Center Laboratory serves a vital role in the Department of Health's efforts to protect and promote the health of New York residents. Building on more than a century of excellence as the state's public health laboratory, the Wadsworth Center Laboratory continues as a premier biomedical institute that merges clinical and environmental testing with fundamental, applied and translational research.
Today, laboratory scientists use both classical and contemporary approaches to study environmental and biological questions related to human health and disease, which will support the collaboration with Regeneron.
Regeneron is a science-driven, world-leading biopharmaceutical company headquartered in Tarrytown, New York that discovers, develops and manufactures innovative medicines.
Regeneron was established as a biotech start-up in 1988 in New York City, and the following year, under the leadership of then-Governor Mario Cuomo, Empire State Development invested $250,000 to support the company's growth.
Within years, the state realized a 300-percent return on that investment. Regeneron is now the largest biotech company in New York State and one of the largest in the world, with several approved treatments and a robust pipeline of compounds all developed in New York laboratories.
Regeneron is progressing several important potential infectious disease treatments, all of which were built and tested using the company's proprietary VelociSuite platforms. Regeneron's Rapid Response capability speeds development of potential treatments by using its VelociGene and VelocImmune technologies to quickly develop fully human antibodies specific to a particular pathogen and create a genetically humanized model to test and validate these antibodies.
The company recently delivered its investigational Ebola treatment, REGN-EB3, to the Democratic Republic of the Congo for potential use in the ongoing outbreak.