NEWS: Video of floor vote on Virginia Lyme bill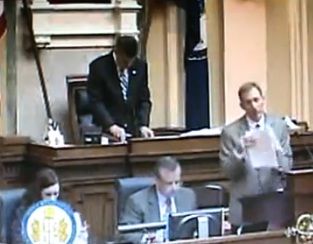 The measure requires doctors to notify patients that Lyme tests can be inaccurate.
There are speakers on both sides of the issue. However, about 9 minutes in, there are especially poignant remarks from Delegate James Edmunds, who states that he believes his father died from undiagnosed Lyme disease, after a having a Lyme test that was supposedly negative. In the end, the House of Delegates passed the measure, which goes on to the governor for signing.