NEWS: IDSA says yes, then no, to Lyme protesters' request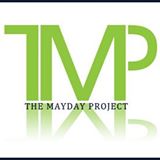 Lyme protesters from The MayDay project had hoped to staff an information booth at October 2014's IDSA conference in Philadelphia. At first, the IDSA accepted the group's application and deposit. Then the IDSA changed its mind.
Last May 22-23, a group of Lyme activists called The Mayday Project held a well-attended demonstration outside the national headquarters of the Infectious Diseases Society of America in Arlington, Virginia. They protested the IDSA's Lyme guidelines, which make it difficult for people with Lyme and other tick-borne diseases to get properly diagnosed and treated.
The event was covered by TV, radio and newspapers, and widely shared via social media.
Building on that success, the group applied to get a booth at IDWeek, the international conference scheduled for October 8-12, in Philadelphia, PA. After their application was accepted, The Mayday Project collected donations to help pay the registration fee, and seemed well on its way to accomplishing its goal.
Then, the following message was posted on the group's Facebook page:
To all of those who donated:
The Mayday Project was approved for a booth at IDWeek by the marketing director. After we executed the agreement and paid for the booth, the agreement was terminated, apparently under pressure from IDSA. Since you donated in support of the booth, let us know if you would like a refund or would like the donation to go towards other expenses related to the Mayday Project protest at IDWeek. We are still going to IDWeek and still holding a protest, and any money donated will be used towards the protest, billboard trucks, etc… We need to know within the next 14 days so that we have a general idea of how much we have to go towards the protest.
Sincerely,
The Mayday Project