NEWS: Australian teen battles for recognition of Lyme disease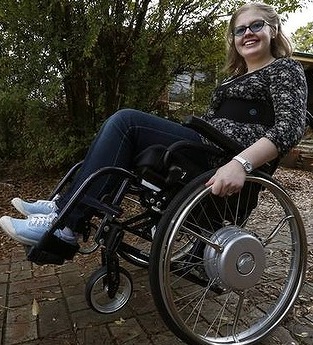 From her wheelchair, she advocates for proper care for Lyme patients. In the meantime, Australian health officials still deny the disease exists in their country.
From the Canberra Times:
Battling for recognition of disease
July 15, 2012
By Phillip Thomson
TEENAGER Hannah Coleman says she organised her own funeral and was given days to live, all because of a mystery illness doctors believe does not exist in Australia.
The 18-year-old says she can only walk a little and uses a wheelchair much of the time after she says she caught the Australian strain of Lyme disease.
According to the family, it was her mother, Nikki, a Uniting Church minister, who gave Hannah her last rights in 2010 when the family thought Hannah was going to die.
"Doctors would suggest, 'it's all in your head'," Hannah said. "Others said 'it's a mystery illness, we don't know what it is'."
There appears to be no clear cure for what Hannah says she suffers from.
Her mum, Nikki, now the president of the Lyme Disease Association of Australia, says she also caught the tick-borne infection, although hers was contracted overseas.
Nikki said the disease confined her to a wheelchair for eight years. She hopes her daughter's symptoms will, like hers, gradually fade with the help of antibiotics. Until then the Coleman family says it retains faith in the power of staying upbeat in the face of adversity.
Hannah will be talking at the upcoming TEDxCanberra conference in September, a gathering of speakers who tackle big ideas.
Click here to read the rest of the article.