MyLymeData2017 conference set for April 8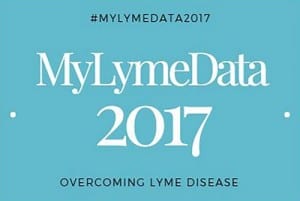 LymeDisease.org is proud to announce MyLymeData2017: Overcoming Lyme Disease, a patient education conference to be held April 8, 1-5 pm, in San Ramon, CA (in the San Francisco Bay Area).
MyLymeData is our patient-powered research project that lets people with Lyme and other tick-borne diseases learn from each other about what treatments work best. Importantly, it also helps drive medical research aimed at finding a cure.
MyLymeData2017 will offer an update of survey results from the 7000 current participants in MyLymeData. It will also include four educational presentations from Lyme-treating physicians.
Speakers:
Lorraine Johnson, CEO of LymeDisease.org, "Latest Results from MyLymeData"
Ray Stricker, MD, "Designer Drugs for Lyme Disease: The New Pharma Frontier?"
Christine Green, MD, "How to Combat Stealth Pathogens Like Lyme & Co-infections"
Raj Patel, MD, "Treating Mold Illness in the Context of Lyme Disease"
Jennifer Sugden, ND, "Pediatric Lyme Disease"
The event takes place at the San Ramon Community Center, 12501 Alcosta Blvd. San Ramon, CA 94583. (Closest airport is Oakland.)
MyLymeData2017 is open to the public. Pre-registration is $35 online (through April 5) and $40 at the door.
Click here for more information