NEWS: New species of tick-borne ehrlichia found in upper mid-western states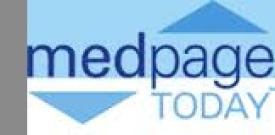 The New England Journal of Medicine reports that a previously unknown species of the tick-borne Ehrlichia bacterium was responsible for mysterious infections affecting four people in Wisconsin and Minnesota in 2009. All four patients contributing these samples — two of whom were organ transplant recipients taking immunosuppressants — had presented in the summer and early fall of 2009 with fever, headache, and fatigue with lymphopenia. (Ehrlichia is often a co-infection of Lyme disease. No mention of whether these patients were also evaluated for Lyme.)
From MedPage Today:
New Tick-Borne Disease Found in Upper Midwest
By John Gever, Senior Editor, MedPage Today
Published: August 04, 2011
Reviewed by Robert Jasmer, MD; Associate Clinical Professor of Medicine, University of California, San Francisco. 
A previously unknown species of the tick-borne Ehrlichia bacterium was responsible for mysterious infections affecting four people in Wisconsin and Minnesota in 2009, researchers reported in the Aug. 4 issue of the New England Journal of Medicine.
Culturing, serological testing, and DNA analysis confirmed that the four individuals, all of whom recovered, were infected with a still unnamed Ehrlichia species distinct from E. chaffeensis and E. ewingii, the most common pathogens responsible for ehrlichiosis in the U.S., according to Bobbi S. Pritt, MD, of the Mayo Clinic in Rochester, Minn., and colleagues.
Currently designated as Ehrlichia Wisconsin HM543746, the new species appears most closely related to E. muris, which until recently was thought to be confined to eastern Europe and parts of Asia. Pritt and colleagues found 98% sequence homology between the two species.
However, another research group recently reported that E. muris, or a very similar bacterium, was present in Wisconsin deer ticks collected in the 1990s.
Pritt and colleagues said the discovery is significant because ehrlichiosis is rare in Wisconsin and Minnesota and the new species would not have been identified with conventional tests.
Click here to read the rest of this article.
Click here to read the abstract of the New England Journal of Medicine article.