NEWS: MayDay Lyme protest at IDSA office makes big splash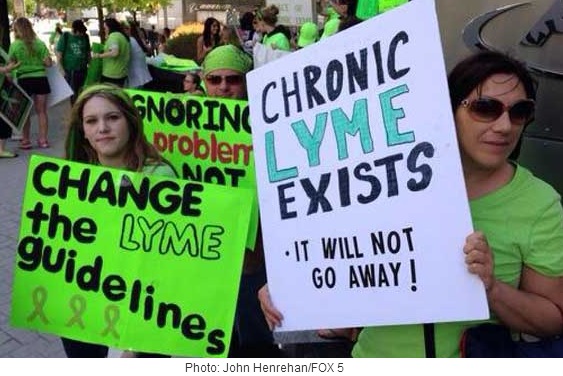 The MayDay Project, a two-day protest outside IDSA headquarters in Arlington, VA, garnered press coverage and nationwide social media attention.
.
TV coverage from Fox 5, in Washington DC (May 23, 2014)
.
Protest organizer Josh Cutler was also interviewed on KPFA radio on May 22. Click here to listen to it.
The protest was also live-streamed. Click here to see highlights.
.