Are MA insurance companies ignoring new Lyme law?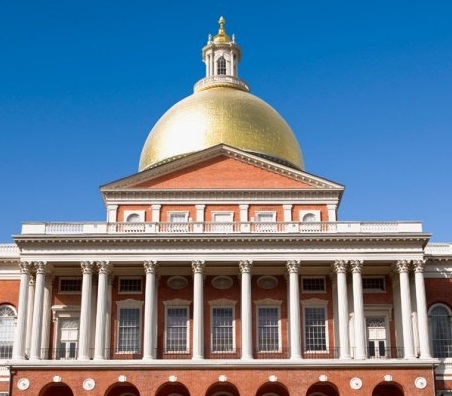 In July, Massachusetts lawmakers enacted legislation to require insurance companies to cover Lyme treatment, effective immediately. Yet, there are reports that some insurance companies aren't following the law. Sheila Statlender, of the Massachusetts Lyme Legislative Task Force, provides this update.
Lyme Legislation Information Programs:
We've been receiving many reports of insurance denials, both from patients and physicians. We expected that it might take some time to achieve compliance with the new Lyme legislation, and have been working with Senator Jamie Eldridge and Representative David Linsky to address these problems.
With this in mind, please take note of the following:
1. The Massachusetts Lyme Legislative Task Force is co-sponsoring a series of informational programs designed to spread the word about the legislation, answer questions and monitor compliance. See the bottom of this email for details regarding the first two of these scheduled programs.
2. If you have a Massachusetts-based health insurance company which has denied coverage for Lyme treatment prescribed by a licensed physician, please be sure to report this to your own state senator and state representative. You can find their contact information here:
www.malegislature.gov
(Click on "Find My Legislator")
3. Please also be sure to send copies of your insurance denials to us, with the patient's name blacked out. You can do this by scanning the denial and emailing it to us:
lymebill@gmail.com
If you prefer, please mail it to us at the following address:
MA Lyme Legislative Task Force
c/o Sheila M. Statlender, Ph.D.
53 Langley Road – Suite 330
Newton Centre, MA 02459
Thanks for your attention to this. It took tremendous team work to pass the Lyme treatment coverage legislation. With continued team work, we'll ensure compliance! We hope you will join us at one of the informational programs described below.
Warmly,
Sheila
On behalf of the the Massachusetts Lyme Legislative Task Force:
Helen Brown – Whitman
Donna Castle – Ayer
Janice Dey – Westport
Susan Fairbank-Pitzer – Danvers
Sharon Hawkes, MLIS – Nahant
Jayme Kulesz – Groton
Robin LeMieux – Lowell
Sheila Statlender, Ph.D. – Framingham
Lyme Legislation Information Programs:
"An Act relative to long-term antibiotic therapy for the treatment of Lyme disease"
These informational programs will address the new healthcare mandate passed in July, 2016, requiring insurance companies to provide coverage for antibiotic treatment for Lyme disease. There will be ample time for your questions:
Program #1:
Date: Tuesday, October 18, 2016
Time: 7:00 to 9:00 pm
Place: Harvard Public Library
4 Pond Road
Harvard, MA 01451
Representative Jennifer Benson (D-Lunenberg) – House Chair, Joint Committee on Consumer Protection and Professional Licensure; Co-sponsor, Lyme insurance coverage mandate
Donna Castle – Member, Massachusetts Lyme Legislative Task Force; Manager, former office of Dr. Jacquie Luz Ruiz
Senator Jamie Eldridge (D-Acton) – Senate Chair, Joint Commission on Financial Services; Co-sponsor, Lyme insurance coverage mandate
Sheila M. Statlender, Ph.D. – Clinical Psychologist (Newton, MA); Member, Massachusetts Lyme Legislative Task Force; Member, International Lyme and Associated Diseases Society (ILADS)
Co-sponsored by the Nashua River Watershed Association and the Massachusetts Lyme Legislative Task Force
Program #2:
Date: Thursday, October 27, 2016
Time: 6:30 to 9:00 pm
Place: Morse Institute Library
Lebowitz Room
14 E. Central Street
Natick, MA 01760
Representative David Linsky (D-Natick) – Chairman, House Committee on Post Audit and Oversight; House sponsor, Lyme treatment coverage mandate
Senator Jamie Eldridge (D-Acton) – Senate Chair, Joint Commission on Financial Services; Co-sponsor, Lyme treatment coverage mandate
Joseph S. Larisa, Jr., Esq. – Larisa Law
(Providence, RI); Chairman, former Rhode Island Commission on Lyme Disease; Co-author of Rhode Island's treatment coverage mandate
Jeanne T. Hubbuch, M.D. – Family and Environmental Medicine (Watertown, MA); Member, International Lyme and Associated Diseases Society (ILADS)
Sheila M. Statlender, Ph.D. – Clinical Psychologist (Newton, MA); Member, Massachusetts Lyme Legislative Task Force; Member, International Lyme and Associated Diseases Society (ILADS)
Co-sponsored by the Office of Representative David Linsky and the Massachusetts Lyme Legislative Task Force