95% drop in Lyme cases? Massachusetts says "No way, CDC."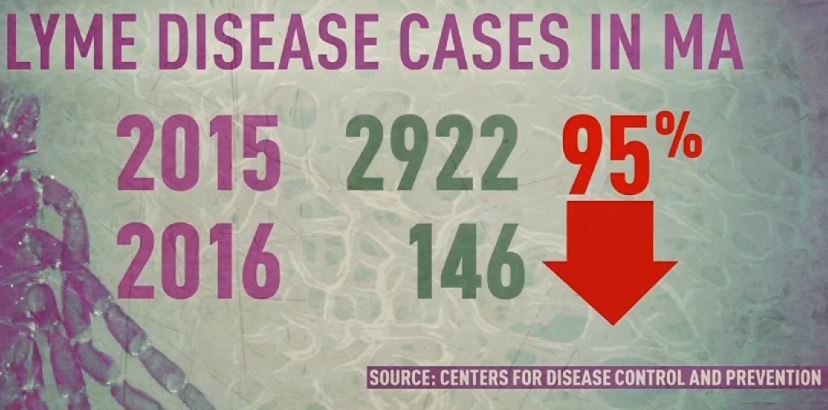 New England Cable News, June 5, 2018:
By Alysha Palumbo
Tiny ticks can carry some serious diseases with them, including Lyme disease, but, according to the Centers for Disease Control and Prevention, there has been a 95-percent drop in Lyme disease cases in Massachusetts in just one year.
"If only that were true!" exclaimed Massachusetts Department of Public Health Deputy State Epidemiologist Dr. Catherine Brown.
Dr. Brown says those numbers don't reflect reality. READ MORE.