HHS pioneers an innovation model for the complex challenge of Lyme disease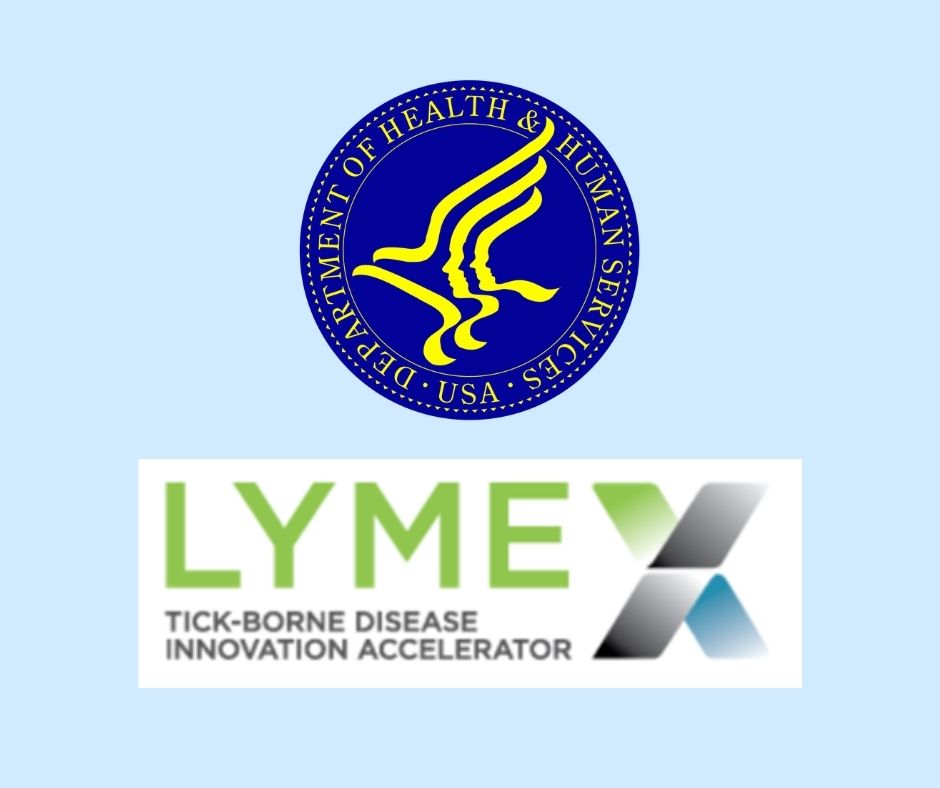 by Joel Gurin, Center for Open Data Enterprise
A new model is emerging in the U.S. Department of Health and Human Services (HHS) that leverages public-private partnerships to accelerate innovation and tackle complex challenges around major health issues, with input from diverse stakeholders and sectors.
An early example of this model is the KidneyX Innovation Accelerator (KidneyX), a partnership between HHS and American Society of Nephrology to accelerate innovation in the prevention, diagnosis, and treatment of kidney diseases.
KidneyX is built on the three pillars of development, coordination, and urgency, and features a series of prize challenges, events, and patient engagement activities.
LymeX Innovation Accelerator
Now HHS is applying a similar approach to Lyme disease through the LymeX Innovation Accelerator (LymeX), a partnership with the Steven & Alexandra Cohen Foundation.
LymeX is a $25 million-dollar, three-year public-private partnership to supercharge innovation in Lyme and other tick-borne diseases to improve prevention, diagnosis, and patient outcomes.
Lyme disease and other tick-borne illnesses present an urgent public health challenge. Lyme disease can progress through several stages and affect many of the body's systems, with potentially debilitating, or even fatal, impacts on physical and mental health.
Caused by a tick-borne bacterial infection, the disease can often go undetected. It is one of the most common infectious diseases today. The Centers for Disease Control and Prevention (CDC) estimates that 476,000 new U.S. cases emerge each year, with reported tick-borne disease cases more than doubling from 2004 to 2018.
HHS and the Steven & Alexandra Cohen Foundation developed LymeX to foster innovations that can transform approaches to Lyme disease, and ultimately improve patients' quality of life, by including patients and stakeholders in every step of identifying, developing, and implementing advancements for Lyme disease.
Three approaches to solving Lyme disease
LymeX leverages three main approaches: fostering human and patient-centered solutions, supporting breakthroughs in education and awareness, and accelerating the development of next generation diagnostics through prize challenges.
● Health+ (Health plus) is part of an ongoing series of research and problem-solving cycles with the goal of fostering human- and patient-centered solutions utilizing research findings, collaboration, and creative problem solving.
● LymeX supports innovative health education and public awareness initiatives that focus on tick-borne disease prevention and help clinicians, patients, and caregivers benefit from the latest scientific findings.
● LymeX prize challenges encourage rapid, cross-sector, patient-centered diagnostic innovations. These challenges will drive creators, industries, and academia toward breakthroughs in more accurate Lyme diagnosis, helping make next-gen diagnostics available more quickly.
What is "Health+"?
The Health+ methodology that is part of LymeX is a new approach that HHS is using for other public health challenges as well.
HHS first developed and applied Health+ to Sickle Cell Disease, working with Coforma and the nonprofit Center for Open Data Enterprise (CODE).
Coforma interviewed patients, physicians, caregivers, and leaders to chart the complex care journeys for Lyme disease as a basis for understanding where improvements are needed.
As a next step, CODE is planning an invitational Roundtable that will bring together patients, clinicians, advocates, government officials, and researchers to co-create new strategies for Lyme disease, with a focus on patient-driven research and patient-driven innovation.
The Roundtable
To set the stage for Roundtable discussions, CODE is hosting a public LymeX Webinar: Bridging the Trust Gap in Lyme Disease on April 28 at noon (EDT).
The webinar will share ways to accelerate Lyme innovation and advance Lyme and tick-borne disease solutions in direct collaboration with Lyme patients, patient advocates, and diverse stakeholders across academia, nonprofits, industry, and government.
It will also kick off a series of informational webinars that HHS will hold on Lyme disease in May, which is Lyme Disease Awareness Month.
At the LymeX Webinar, HHS Chief Data Scientist Kristen Honey, PhD, PMP, will discuss Bridging the Trust Gap: Why we need LymeX. Additional talks will feature clinician Brian A. Fallon, MD, MPH director of the Cohen Center for Health and Recovery from Tick-Borne Diseases; Lorraine Johnson, principal investigator of MyLymeData; Nevena Zubcevik, DO, Chief Medical Officer of Invisible International; and entrepreneur Lauren Pfeifer. They will focus on how innovative, patient-driven approaches and new technologies can be applied to advance research, disease prevention, diagnosis, and patient outcomes.
The Roundtable is an important next step in stakeholder engagement for Lyme disease solutions, building on work that began in 2018 when CODE collaborated with HHS to host the first Lyme Innovation Roundtable.
That event produced a comprehensive report identifying high-value datasets, emerging innovation for Lyme disease, and opportunities for public-private partnerships.
Findings and insights from that Roundtable helped lay the groundwork for the development of LymeX, which included patient-powered innovation and scaling impact with digital tools.
What next?
Stakeholders participating in the LymeX Roundtable and Webinar will be encouraged to continue co-creating inclusive strategies for patient-driven research and patient-driven innovation through crowdsourcing methods.
LymeX is both a critically important initiative for a major public health challenge, and a demonstration of a potentially transformative approach to innovation in health.
It incorporates best practices that have been proven in other areas of technology-driven and data-driven innovation: human-centered design, stakeholder engagement, web-enabled outreach, prize challenges, and crowdsourcing.
It is also a model for public-private partnership in solving complex problems. LymeX provides a unique opportunity to address the growing problem of Lyme disease in collaboration with patients and the time for progress is right now.
The LymeX Roundtable will be streamed live via the HHS website, starting Wednesday, April 28, at Noon EDT. (9 am PDT)
Joel Gurin is President and Founder of the Center for Open Data Enterprise (CODE). This article first appeared on Medium.com.