Watch Facebook replay of Oct. 10 LymeMIND conference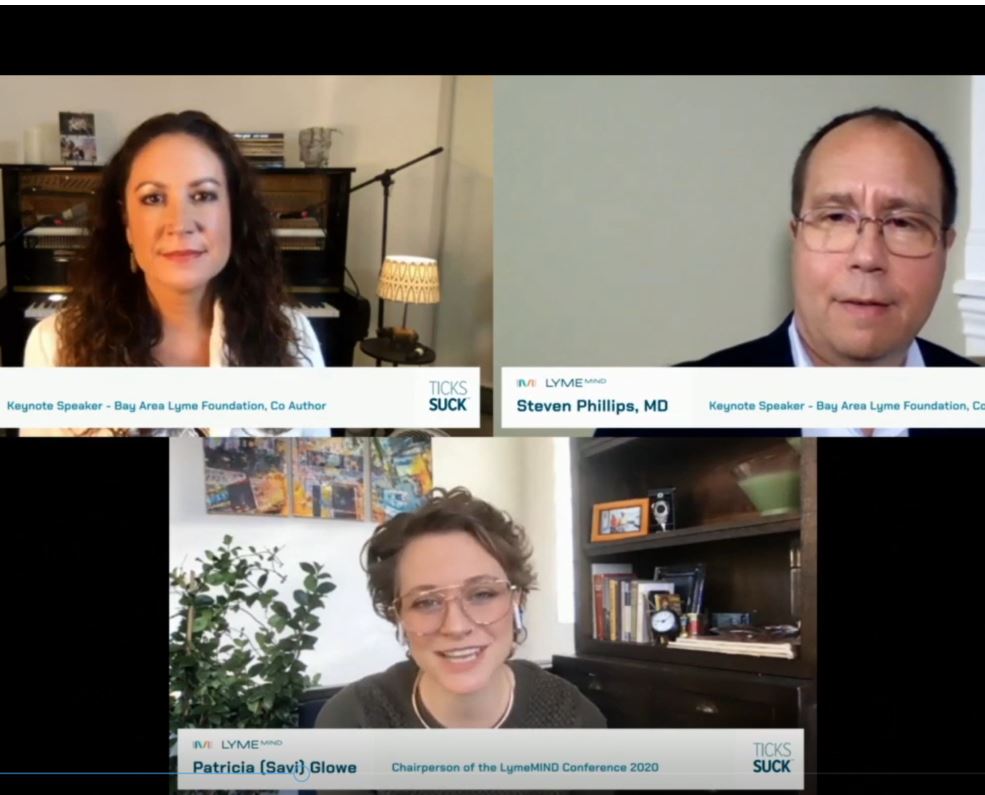 If you missed LymeMIND 2020, an online conference featuring many top speakers, you're in luck. The organization has made the four-hour video available for reviewing via Facebook. (You don't have to be a member of Facebook to access it. Just click on the link below.)
It was an impressive line up of speakers.
Co-authors Dr. Steven Phillips and Dana Parish delivered a keynote address, discussing their upcoming book Chronic: The Hidden Cause of the Autoimmune Pandemic and How to Get Healthy Again.
A panel with Richard Horowitz, MD, John Aucott, MD, Andrew Petersen, DO and Tania Dempsey, MD, discussed "Novel treatments–Making Sense of Treatment Options."
Other segments dealt with gestational Lyme disease, Bartonella, co-infections, COVID-19, the Lyme Biobank, and Lyme disease legislation.
There was also a special announcement at the end of conference: the LymeX Innovation Accelerator.
Click here to access the Facebook Live video replay. (Fast forward about 9 minutes in to get to the first speaker.)