NEWS: When Lyme disease symptoms stick around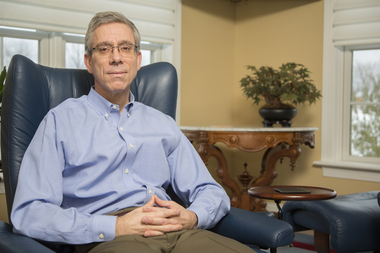 Despite 20 bull's-eye rashes, the doctor insisted it could not be Lyme disease because of the doxycycline the patient had already taken.
WRITTEN BY CAROLYN KIMMEL, For The Patriot-News
Jan 30, 2013
Eric Huck knew that he had been bitten by two ticks in the spring of 2009. What he never imagined then was how long and how hard he would be fighting against the Lyme disease they left behind.
"I had been hiking on the Appalachian Trail, near Fuller and Laurel lakes. Two days later, I realized I had a tick embedded in my knee and in my groin. They were engorged," said Huck, an avid hiker and bicyclist who lives in Fairview Twp.
Huck enlisted the aid of a neighbor to remove the ticks and went to his family doctor, who prescribed 10 days of doxycycline, the standard antibiotic for Lyme disease, as a preventive measure.
Huck thought that was the end of it — until mid-August of that year when he became suddenly and severely sick.
Click here to read the rest of the article.
.