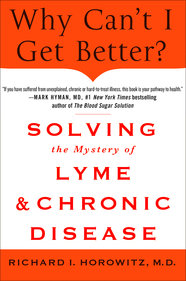 Why Can't I Get Better? Solving the Mystery of Lyme and Chronic Disease. by Dr. Richard Horowitz. Click here for our review.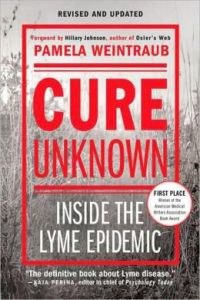 Cure Unknown: Inside the Lyme Epidemic by Pamela Weintraub.
This award-winning book delves into the scientific, medical and political turmoil surrounding Lyme disease. Click here for our review.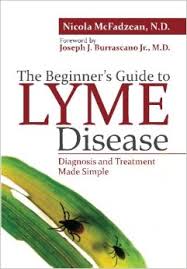 The Beginner's Guide to Lyme Disease by Nicola McFadzean, ND.
An overview of the illness, the controversy and treatment options. Click here for our review.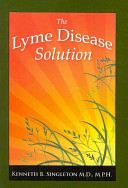 The Lyme Disease Solution by Dr. Kenneth Singleton.
An introduction to the medical aspects of Lyme diagnosis and treatment. Click here for our review.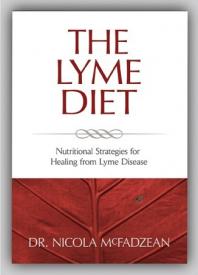 The Lyme Diet: by Dr. Nicola McFadzean.
Nutritional strategies for healing from Lyme disease. What to eat while healing from Lyme. Click here for our review.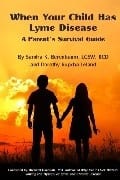 When Your Child Has Lyme Disease: A Parent's Survival Guide, by Sandra Berenbaum, LCSW, and Dorothy Kupcha Leland.
The Poughkeepsie Journal
Poughkeepsie Journal's investigative series about Lyme disease. This newspaper, in the heart of one of the most highly Lyme-endemic regions of the country, regularly covers the politics of Lyme disease. Poughkeepsie Journal Health News
Watch "Real Housewife" Yolanda Foster's 11-minute speech about Lyme disease. A stirring tribute to the struggle of Lyme patients everywhere.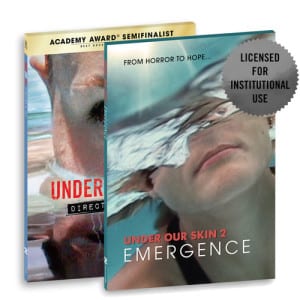 Under Our Skin is an award-winning documentary about Lyme disease released in 2008. A sequel, Under Our Skin 2: Emergence, was released in 2014. The first film can be viewed online for free.
Educational DVDs available to members of LymeDisease.org:
Putting Lyme Behind You, by Dr. Joseph Burrascano
Using Integrative Medicine to Heal from Lyme Disease, by Dr. Ann Corson & Dr. Christine Green
It's So Much More Than Lyme Disease, by Dr. Richard Horowitz
Review of Lyme Disease Diagnosis and Treatment, by Dr. Raphael Stricker
For more information, see our membership page
Education & Prevention Resources