NEWS: New York Lyme disease advocate Dr. Lis Heininger has passed away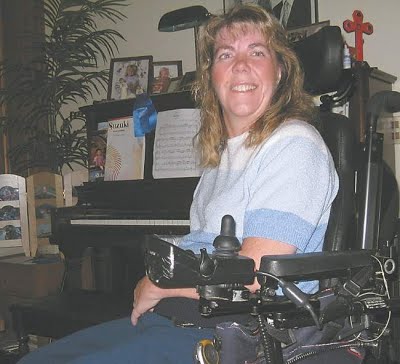 Heininger, founder of the Corning-Finger Lakes Lyme Disease Association in New York, died at home on September 29. When speaking of her decade of Lyme activism, she once said: "I don't want anybody else to go through what I've been through. If I could just prevent one person from having these problems, then it's worth it."
Dr. Lis Heininger, 48, may well have had Lyme disease most of her life. However, for much it, she was misdiagnosed with multiple sclerosis.
According to a memorial page on the MarylandLyme website:
"For the twenty years Lis was told she had MS (multiple sclerosis) she was treated unsuccessfully by various physicians for a condition she did not have….Once correctly diagnosed with chronic Lyme disease Lis was treated with long term antibiotics and began to improve. Unfortunately, she was in the late chronic stages of Lyme disease at that point in time and the damage that occurred prior to receiving appropriate treatment was only partially addressed. But, Lis improved as time went by and she was determined to not give up! "
According to a memorial page on the Lyme Disease Association website:
"As the founder and Chair of the Corning-Finger Lakes Chapter of the Lyme Disease Association, she hosted many community awareness programs, including local Lyme disease awareness walks. She educated local Boy Scout troops, and served as a guest speaker at presentations of the award winning documentary Lyme disease film, "Under Our Skin." Lis coordinated many educational forums at Corning, Inc, the local rotary, and in the the schools, at which Lyme Disease Association President Pat Smith, often participated, along with physicians, and legislators, providing compelling community presentations. She set up a number of important media and TV interviews on Lyme disease."
Friends can pay their respects during viewing hours at Phillips Funeral Home and Cremation Service, 17 West Pulteney Street, Corning, NY 14830 on Thursday, October 2 from 5:00pm to 9:00pm.
The funeral service will be held at Grace United Methodist Church, 191 Bridge Street in Corning on Friday, October 3 at 11:00 am. A committal service for the family will follow at Chapel Knoll and return to the church for a luncheon.
The family will provide flowers and ask that funds in Lis' honor be directed to a scholarship fund being set up for her daughter, Marisa. Checks may be made payable to: Andrew Heininger and sent to P.O. Box 1272, Corning, NY.