NEWS: California Lyme Disease Advisory Committee phone meeting Nov. 14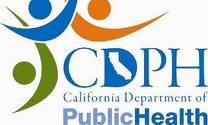 The public is invited to listen in to the telephone session and to make comments at the end of the meeting.
The California Department of Public Health will hold a teleconference with its Lyme Disease Advisory Committee on Thursday, Nov. 14.
The committee is made up of scientists, researchers, medical personnel and patient representatives, who advise CDPH on the subject of tick-borne diseases. Members of the public can call in and listen to the discussion, and are invited to address the group during the public comment session at the end of the meeting.
Agenda and call-in details:
Lyme Disease Advisory Committee Meeting Agenda 
November 14, 2013
10:00 a.m. – 12:00 p.m.
California Department of Public Health (CDPH)
Sacramento, CA 95814
Call-in phone number: 1-866-760-7359
Pass-code: 6300256#
Roll Call/Introductions
CDPH progress report (Denise Bonilla)
• Update on educational activities
• Update on surveillance activities
Committee member updates
Occupational health tick-bite prevention program (Claudia Erickson)
Outreach to medical community on tick-borne disease prevention (discussion)
Public comment*
Adjourn
*Public comments are important to this committee. However, due to time constraints,
comments will be limited to 3 minutes. If a speaker feels that more time is needed, prior
approval from the Committee Chair is required. Contact Mr. Chris Parlier
(chrisparlier@sbcglobal.net ).