Last minute details for Oct. 5 Lyme protest in San Francisco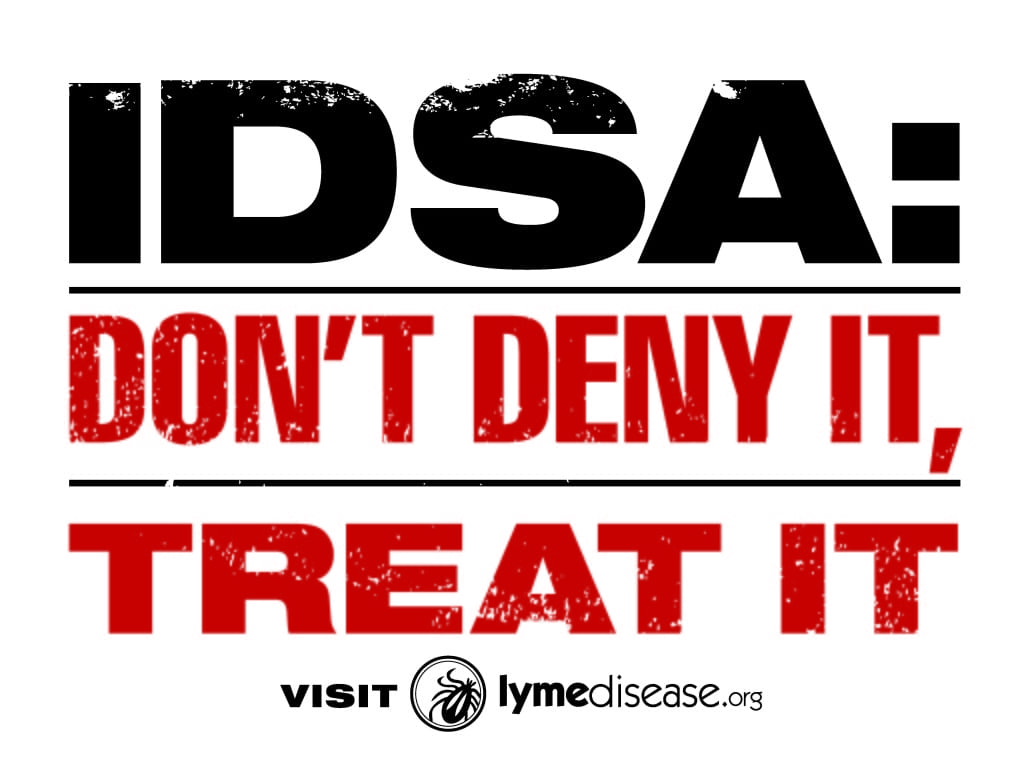 While the Infectious Diseases Society of America holds its conference inside Moscone Center, we'll be protesting outside. Can you join us?
Where:
 Moscone Center South, on Howard Street between 3rd and 4th. (Close to Powell Street BART station and Cal Train. There are parking garages in the vicinity.) 
Click here for a map.
.
When: 11 am to 2 pm, Saturday, Oct. 5.
.
Why: The Infectious Diseases Society of America denies the existence of chronic Lyme and makes it difficult for Lyme patients to get the medical care they need.
.
Speakers include Jordan Fisher Smith (the park ranger from UNDER OUR SKIN) and other Lyme survivors and activists. Andy Wilson, director of UOS, will film the event.
This will be a PEACEFUL protest. We have a legal right to exercise our first amendment rights, as long as we stay on PUBLIC sidewalks and do not block anybody's access to the facility.