NEWS: TickTalkIreland launches children's book about ticks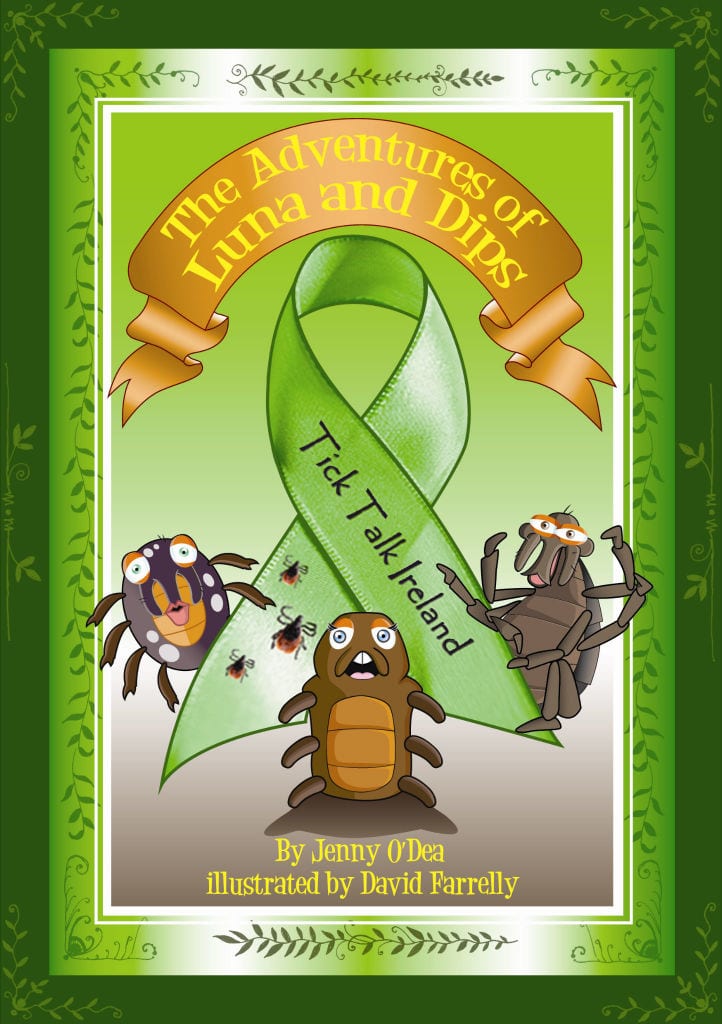 Written by the group's co-founder, the book will be supplied free to schools and youth clubs in Ireland.
From TickTalkIreland:
Great news – the new book 'Adventures of Luna & Dips' is now completed & available FREE to schools & members of the public (for Irish residents only!). Suitable for ages 8/9 & up, the book written by Tick Talk Ireland's co-founder Jenny O'Dea aims to encourage people young and old to learn about ticks and the dangers of Lyme disease. Please note that supplies are limited and will be offered on a first come first served basis. Packs for schools will also include leaflets for the parents, a poster for the school, plus information for teacher including tips on prevention, colouring sheets, plus child friendly websites for more information.
Details on how to claim your free book:

Schools can email us at info(AT)ticktalkireland.org stating how many copies are needed, age group of the class, school teacher's name plus address to send the books, leaflets & teacher's packs to (postage and all other costs will be covered by Tick Talk).
Members of the public are free to order books completely free of charge for their children, local club, church etc. To claim your free copies send us an email at info(AT)ticktalkireland.org stating how many you need – we will then send you details on how to claim your book and leaflet (please note that assistance with postage costs maybe required).
NB: Please replace (AT) with @ when sending your email to info(AT)ticktalkireland.org!
Click here for more information about TickTalkIreland.
.