Illinois Lyme insurance bill passes Senate unanimously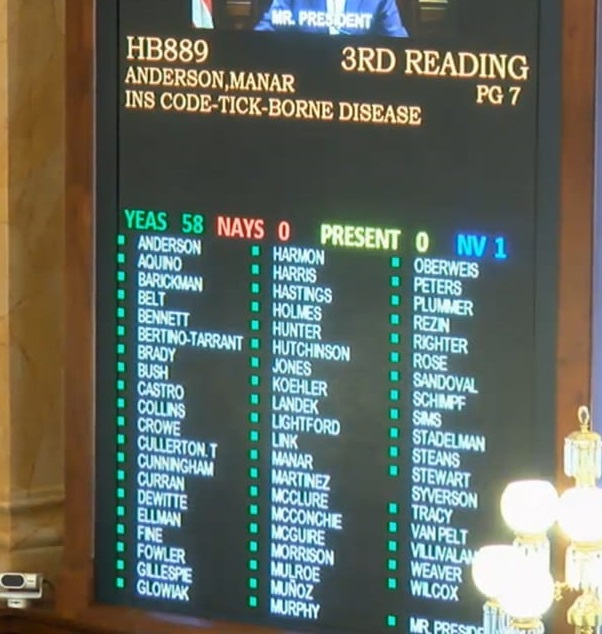 Legislation to give Lyme sufferers insurance coverage for antibiotics, testing and doctor visits today unanimously passed the Illinois Senate.
This comes two months after the measure unanimously passed the House.
HB 0889, sponsored by Representative Dan Swanson, amends the Illinois Insurance Code and makes conforming changes in the Health Maintenance Organization Act and the Illinois Public Aid Code.
After governor's signature, it becomes effective on Jan. 1, 2020.