NEWS: Wisconsin Lyme patients rally around embattled MD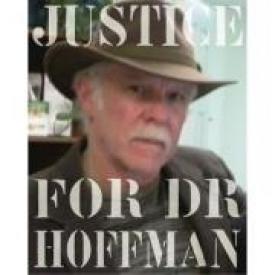 Dr. John Gregory Hoffman, MD, a beloved Wisconsin doctor who has treated Lyme patients for 20 years, has had his license suspended by the state medical board. Supporters have been working to help Lyme patients left without a treating physician, and to raise money for his legal defense.
According to a blog posted by the Madison Area Lyme Support Group, "An exceptional Wisconsin Doctor who treats Lyme patients has been attacked by the Wisconsin Medical Board. They have suspended his license. They say this isn't about him treating Lyme Disease, but we know better. The investigator leading the charge has been harassing him for years."
Hoffman's license was suspended on November 16. According the Medical Board's Order of Summary Suspension, Hoffman was found to have "significant deficiencies in his medical knowledge and his clinical approach to patients." There is no mention of Lyme disease in that document.
Hoffman's suspension leaves more than 1300 Lyme patients scrambling to find a new treating physician. Since the suspension, a small group of volunteers, many of them ill themselves, have taken on the task of helping patients find care. Examples: a mother on a PICC line with two toddlers in treatment, a child on a feeding tube and IV, 70+ year olds in Lyme treatment, a 13-year-old who was supposed to start treatment in November.
"The task has been overwhelming," says patient/volunteer Jennifer Christie.  "Dr. Hoffman accepted all insurance, including Medicaid and Medicare. If patients did not have funds, he'd treat them for free." Christie says Hoffman's patients come from a half-dozen states and Canada.
Click here to read more about fundraising for Hoffman's defense.