Grants available for upcoming ILADS conference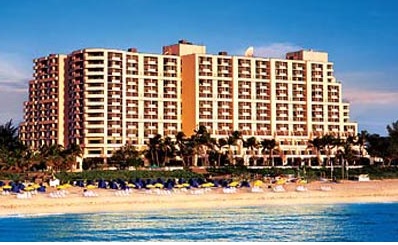 A limited number of grants are available for medical providers to attend the ILADS conference in Ft. Lauderdale, Florida. (Click here for conference information.)
Fundamentals Course – Thursday, October 15
This one-day workshop is geared to practitioners who are new to tick-borne disease diagnosis and treatment or would like a refresher course to hone their skills.
Scientific Session – Friday, October 16 – Sunday, October 18
This scientific session will provide evidence-based medicine that describes the clinical spectrum of tick-borne diseases, their diagnosis and treatment, and the assessment of co-morbid conditions.
(1) Lymedisease.org  will reimburse up to $500 out-of-pocket expenses for first time medical professionals to attend the 3-day scientific session or, $150 for the one-day Thursday conference. In addition, LymeDisease.org will also reimburse medical professionals 50% of cost of first year membership to ILADS. For further information on LymeDisease.org's grant programs, please contact Barbara Barsocchini, LymeBarb@aol.com or by phone at: 310 456-9931 PST daytimes or fax: 310 456-7175.
(2) NatCapLyme
The National Capital Lyme and Tick-Borne Disease Association is offering grants of up to $400 to first-time Florida medical care provider attendees of the October 15th Fundamentals course. Contact NatCapLyme@natcaplyme.org or call (703) 821-8833.Deadline is  September 7th.
(3) ILADS. Contact Barbara Buchman at lymedocs@aol.com.
(4) A limited number of grants for Florida medical care providers from Florida Lyme Disease Association by application. Email FLDA@comcast.net for details.
These grants are for medical providers only. Applicants should email the various sources expressing an interest in the grants for the 2015 ILADS conference and stating why they would like to attend.