Governor Cuomo Announces Lyme and Tick-Borne Disease Control Plan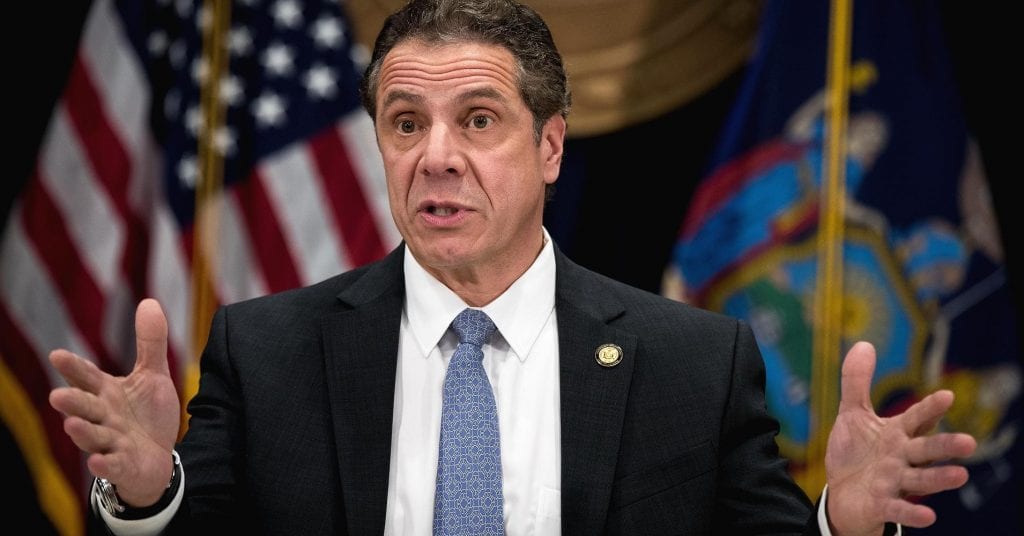 Press release from www.Governor.NY.Gov 5/18/18:
Expands Tick Control Methods on Public Lands and Includes Expanded Education and Outreach Campaign Aimed at Hunters and Hikers Susceptible to Tick Bites
Governor Directs Department of Health to Pursue Partnership with Research Entity to Develop More Effective Diagnostic Test
Governor Andrew M. Cuomo today announced an aggressive Lyme and tick-borne disease control plan to control tick populations on public lands, increase public awareness and access to available data, and create a working group to participate in a Lyme disease summit this summer. To implement this plan, the Governor has directed the Department of Health, Department of Environmental Conservation, and the Office of Parks, Recreation and Historic Preservation to collaborate in order to target priority counties and public lands with the highest risk of tick exposure and Lyme disease. Tick season has started in many areas of the state and will continue through November.
"Lyme disease and other tick-borne illnesses are a major threat to the health and wellbeing of New Yorkers, and we are taking aggressive actions to help stop the spread of these disease," Governor Cuomo said. "With this control plan, New York is making a major commitment to research, awareness, and prevention of this public health crisis to keep New Yorkers safe and free of these preventable diseases."
Tick Control Methods
Tick control methods will include strategic application of eco-friendly tick control treatments on parkland in the Hudson Valley, Capital Region, and Southern Tier where the public is at the highest risk of tick exposure and Lyme disease. Additionally, the state will expand the use of 4-Poster "tickicide" deer treatment feeding stations that help to control ticks spread by white-tailed deer. While the deer feed on corn at the station, treated rollers brush insecticide against the animal's neck, head, and ears where many adult ticks tend to feed. The stations are already successfully in use in certain areas on Long Island, including Robert Moses State Park and Connetquot River State Park.
Due to rodents also being largely responsible for infecting ticks with Lyme disease, the state will expand use of commercial products to combat the spread of illness by rodents. This includes the deployment of tubes filled with permethrin-treated cotton balls which mice use for nesting material, which kills the ticks in their early larval stage when they attach to mice. The state will also expand its usage of the Tick Control System, a small box that attracts rodents. When an animal enters the box, it receives a low dose of fipronil, which is the active ingredient in many treatments used to eliminate ticks on dogs and cats. The state will also conduct aggressive routine maintenance of vegetation areas at these parks to minimize potential exposure of visitors to ticks.
Expanded Education and Outreach
Beginning immediately, participating agencies will develop a campaign focused on deploying information about tick-borne disease and prevention, specifically targeting high-risk groups such as hunters and hikers. DEC will expand its website to include a tick-borne disease page featuring information relevant to anglers, hunters, trappers, hikers, and those who enjoy outdoor recreation in New York. This page will also be linked with DOH's website.
In addition, DEC will coordinate with 1,600 sporting license issuing agents across the state to distribute information and material on ticks and tick-borne diseases, and will utilize agencies' mailing lists and electronic newsletters to keep thousands of outdoor enthusiasts informed. OPRHP will also distribute information and materials to hunters through their hunting permit program and make information available to visitors, and will continue to post metal tick warning signs on state lands and parks.
Expanded Data Access
DOH will post current and retrospective tick collection and testing results to Health Data NY, opening up the data to the public. This information was previously only shared with local health departments and state park managers to aid in their education and prevention campaigns. Given the considerable interest in this information from providers, researchers and advocates, the Department will now make this information more readily available to the general public.
Research and Evaluation
Tick-borne diseases, particularly Lyme disease, are among the fastest growing infectious diseases in the United States. However, diagnosing Lyme disease can be particularly difficult. Patients with Lyme disease can present a number of possible symptoms, which can wane over time, and be easily confused with hundreds of other diseases. The Governor has directed the Department of Health to pursue private research partnerships to develop a better diagnostic test, which can ultimately lead to more effective treatments.
Working Group and Summit
Governor Cuomo has directed the Department of Health to establish a new working group on Lyme and other tick-borne diseases comprised of representatives from professional organizations, academic institutions, and local health departments. The working group will join participating state agencies at a one-day summit, to be held this summer, to review New York State's current initiatives and make policy recommendations on actions that New York State can take in the next one to three years to advance prevention, diagnostics, and other best practices.
New York State Health Commissioner Dr. Howard Zucker said, "These new initiatives complement the Department's renowned research efforts and aggressive actions to better inform and better protect New Yorkers from tick-borne illnesses. I commend Governor Cuomo for this commitment and for instituting bold new control measures to help limit the spread of these diseases and protect public health."
Department of Environmental Conservation Commissioner Basil Seggos said, "With more people recreating in our unparalleled natural resources, today's actions are another example of the Governor's commitment to ensuring everyone can safely enjoy the great outdoors in New York State. From hunters to hikers, everyone can do their part to be tick smart, and we encourage residents and visitors to follow our important tick safety recommendations before heading outside this year."
State Parks Commissioner Rose Harvey said, "To increase the opportunity for a safe and enjoyable experience we encourage all visitors to pay special attention to the number of ways they can protect themselves while outdoors. Thank you Governor Cuomo and our partners at the Departments of Health and Environmental Conservation for adopting these important measures."
Tick Prevention Tips
While hiking, working, or spending time in wooded areas:
Wear long pants and long-sleeved shirts to protect against ticks other biting insects
Check for ticks every two to three hours while outdoors and brush off any ticks before they attach
Perform a full body check multiple times during the day, as well as at the end of the day to ensure that no ticks are attached
Consider use of repellents containing DEET, picaridin, or IR3535, following label instructions
For more information about Lyme disease and other tick-borne diseases, visit: https://www.health.ny.gov/diseases/communicable/lyme/.