Giving Tuesday is just one way to support LymeDisease.org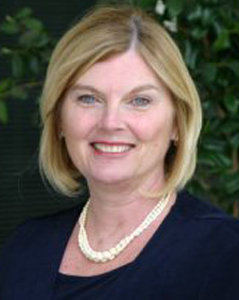 By Carolyn Degnan
Giving Tuesday, started nine years ago as a national day of charitable giving, falls on December 1 this year. If you are a Giving Tuesday participant, we hope you'll include LymeDisease.org in your donations.
Support from individuals like you helps us continue our efforts on behalf of people with Lyme and other tick-borne diseases. We educate, advocate, and conduct research–all aimed at bringing about a future where Lyme patients can receive the treatments they need to get well.
But, you don't have to wait for Giving Tuesday to donate to LymeDisease.org. There are many ways to give. Choose the one that works best for you.
Direct donations
You can donate directly to LymeDisease.org–any time of the year–by clicking here. You can make a one-time gift, or you can set up a monthly recurring donation.  We have some suggested donation amounts listed, but you can also scroll down and select "Other donation amount." Then put in any number you feel comfortable giving.
You can also make a donation In Honor Of or In Memory Of anyone who has fought Lyme disease.
Workplace giving
Depending on where you work, you may be able to donate through your place of employment. Some employers allow you an easy, efficient way to make tax-deductible gifts to charity via payroll deduction. Others may offer matching funds—where the company doubles or even triples your gift to your chosen non-profit.
Your Human Resources department can help you complete the necessary paperwork Another way your company can support LymeDisease.org is by a one-time corporate donation.
Legacies
Leaving a legacy—sometimes called "planned giving"—is a way to make a monetary gift through a will or other legal arrangement. Usually, a legacy gift is made upon somebody's death, but not always. There are numerous ways you can fund a legacy including life insurance, trusts, and retirement accounts.  Learn more about your options here.
Foundations
Service clubs such as Rotary, AAUW, and Lions Club have foundations which offer grants to non-profit organizations. If you are a member (or know a member) you may be able to arrange such a donation to LymeDisease.org. Contact the specific organization for requirements.
Facebook
Facebook members can create a donation event in honor of a birthday or anniversary—with funds going directly to LymeDisease.org. (Facebook takes no fee from this transaction. Whatever your event raises–whether it's $5 or $500–we get the whole amount.) And we give a free membership to LymeDisease.org for anyone who raises $50 or more. Click here for more details.
Amazon Smile
Finally, the Amazon Smile program lets you designate a portion of your purchase be sent to LymeDisease.org. Remember, you have to sign in via the smile.amazon.com link each time you make your purchase. (More details, including how to access the Amazon Smile link in your phone's mobile app.)
Carolyn Degnan is Chief Operating Officer of LymeDisease.org.