NEWS: Lyme activist Richard Gerstner, of CT, has died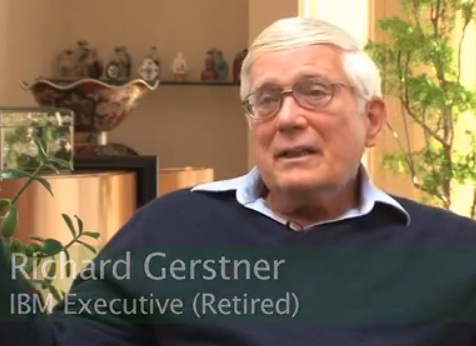 He raised money for Lyme disease research and was instrumental in founding Columbia's Lyme and Tick-Borne Disease Research Center.
From Lyme Research Alliance (formerly Time for Lyme):
.
Lyme Research Alliance remembers a good friend and colleague in the fight against Lyme disease, Richard Gerstner who died Monday, July 23rd.
.
Dick was the heir-apparent at IBM in 1987 when an undiagnosed case of Lyme disease forced his premature retirement. He has worked closely with this organization for many years and received the Lauren Brooks Hope Award at the Time for Lyme Gala in 2011 in recognition of his contributions in sponsoring our first grant to a research team led by Dr. Karen Newell-Rogers which ultimately led to what is expected to be a new drug treatment for Lyme disease – now in the final stages of FDA clearance prior to opening clinical trials.
.
Dick also served as the first Director of the Advisory Committee of the Columbia University Medical Center Lyme and Tick-Borne Disease Research Center, co-founded in 2007 by this organization in association with Columbia University Medical Center and the Lyme Disease Association.
.
Our hearts go out to Dick's wife Mary Joette and their family.
.
The funeral will be
Friday, July 27th at 10:30 am
Holy Spirit Church
403 Scofieldtown Road
Stamford, CT
.
In this 2011 video presentation at the Time for Lyme Gala Dick tells the story of his battle with Lyme disease: