How Lyme disease can impact your vision, June 10
June 10 @ 5:30 pm

-

7:30 pm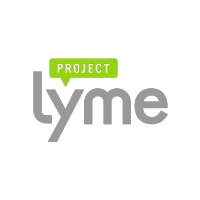 From Project Lyme:
Lyme disease is known for it ability to impact a variety of bodily systems, and your eyes are not alone.
In the early stages, visual symptoms can include: blur, visual fatigue, double vision, headaches associated with visual activities, losing place when reading, seeing words appear to double or become double when reading, and more obscure problems often not associated with vision such as difficulty with balance, spatial orientation, memory, comprehension, feeling of being over-whelmed by being in a busy-crowded environment with movement of people and objects, sensitivity to sound, to name several.
In later stages of the disease, inflammation of the eye may develop. Parts of the eye that may be affected include the uvea, the middle layer inside the eye, the cornea, part of the outer coat of the eye; the iris, the colored circle around the pupil, and the choroid, a layer of blood vessels in the eye. Ocular symptoms can include sensitivity to light and floaters (spots in front of the eyes).
Research also shows that when the visual process is compromised by tick-borne disease the person will develop compensatory habits in order to attempt to function with their compromised vision. This can put strain on the body that will lead to fatigue, discomfort and compromise of higher visual-perceptual processing associated with memory and cognitive function.
In order to raise awareness and educate our community, Project Lyme has partnered with The Neurovisual Center of New York to discuss visual impairment caused by Lyme disease, and showcase that there are methods currently available to address and correct symptoms. Click here for more information.