CT governor slashes Lyme education program–citizens protest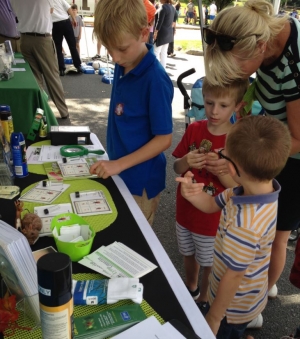 From HamletHub.com, February 2, 2016:
Governor Malloy's budget cuts are already being felt at the Ridgefield Health Department, where funds allocated to sustain and expand the town's BLAST Lyme Disease Prevention program were recently rescinded.
"This comes as a tremendous disappointment to all of the patients and health professionals who have worked tirelessly to develop a statewide, community-based Lyme Disease education effort," stated Jennifer Reid, BLAST volunteer program coordinator.
Reid explains, "The Connecticut Department of Public Health presented a plan that would not only sustain the BLAST program but ensure its use by health departments throughout the state. The legislators loved it and patient advocates were heartened to finally see Lyme disease getting essential attention. Everything was set to roll – literature, power points and health fair displays. Educators working out of local health departments would have been teaching best-practice prevention strategies by spring, when the threat of Lyme ramps up. But it all ended with one red line stroke by the governor." READ MORE.