Cost of Lyme disease drug doxycycline skyrockets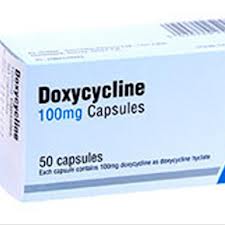 Vineyard Gazette, Massachusetts, Sept. 24, 2015:
By Steve Myrick
The cost of doxycycline, an antibiotic routinely prescribed for treatment of Lyme disease, has skyrocketed in recent months, causing consternation among Island medical and veterinary providers as well as health care consumers who foot the bills.
The retail price of doxycycline increased from about three cents per pill, to more than $5 per pill over the past 18 months, according to local doctors and pharmacists.  The generic antibiotic is prescribed to some 5,000 patients on Martha's Vineyard each year and is the first choice among doctors to treat most tick-borne illnesses.
The dramatic cost increase has angered health care professionals and patients. In some cases, it caused doctors to change the way they treat their patients. READ MORE.