Connecticut BLAST Lyme program gets funding boost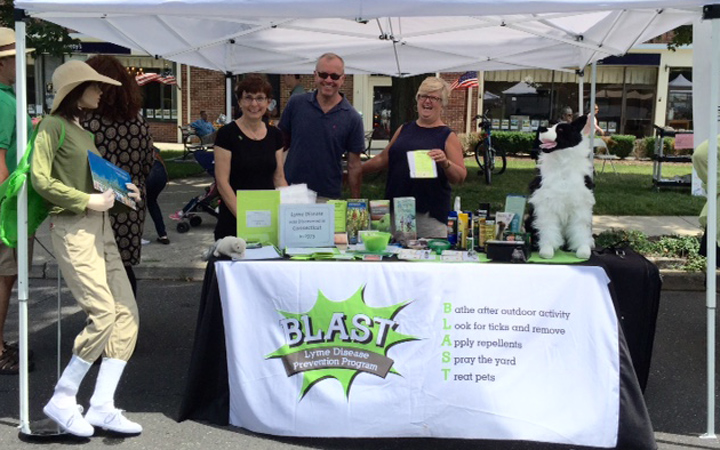 From the Ridgefield Press, July 31, 2015:
By Macklin K. Reid
The BLAST Lyme disease program — a mostly volunteer prevention effort started in Ridgefield, and based here — has received state financing to advance awareness of Lyme disease and other tick-borne infections.
The Connecticut Department of Health has granted the Ridgefield Health Department $100,000 for the 2015-16 fiscal year and $225,000 for the 2016-17 year for education efforts based on its BLAST Lyme program.
"It's wonderful news," said First Selectman Rudy Marconi. "It represents yet another demonstration of how Ridgefield people are willing to dedicate their personal time on issues that affect many people, and we're very proud to have Jennifer Reid and Karen Gaudian as residents of Ridgefield."
Gaudian, who works in the town social service department, and Reid formed Ridgefield's Lyme Disease Task Force with Marconi's support in 2003, four years after Reid and her daughters contracted Lyme disease. READ MORE.