Columbia/LDA Lyme conference in St. Paul, MN, Oct 15-16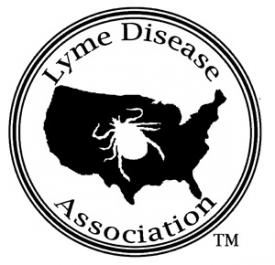 The Lyme Disease Association, Inc. with joint provider Columbia University, is holding its 17th annual scientific CME* conference, Lyme & Other Tick-Borne Diseases: New Strategies to Tackle an Expanding Epidemic. Brian Fallon, MD, Columbia University is Conference Director. It will be held at the Doubletree by Hilton St. Paul Downtown, 411 Minnesota Street, St. Paul, Minnesota, 55101, USA on Saturday October 15 and Sunday October 16, 2016.
The conference is designed for physicians and researchers but the public is invited to register. 14.0 AMA PRA Category 1 CreditsTM are offered by Columbia University to CME-registered physician attendees. The conference features 20 faculty consisting of clinicians and researchers from across the US and one from Switzerland.
The conference features very current research that could alter the field. Saturday's keynote speaker, Dr. Robert Moir from Harvard, will present his breaking in vitro results on Beta Amyloid, Alzheimer's and Lyme disease. This will be followed by a talk by Dr. Judith Miklossy, International Alzheimer Research Center, reviewing evidence suggesting a link between spirochetal infection and Alzheimer's disease. The newest breakthrough in the combination of novel biotechnologies (proteomics and nanotechnology) for improved Lyme diagnostics has led to the nanotrap; results from an initial study will be presented by Dr. Alessandra Luchini from George Mason University.
A new species of Borrelia was recently discovered to cause Lyme in the US; this will be discussed by Dr. Bobbi Pritt from the Mayo Clinic. Dr. Ying Zhang from Johns Hopkins will discuss new in vitro antimicrobial strategies to eradicate "Borrelia persisters," that offer promise for more effective interventions for human Lyme disease. Dr. John Aucott from Johns Hopkins Medical Center will present new findings regarding the human immune response in Lyme disease.
In the area of prevention, the latest on a novel mouse vaccine will be discussed by Dr. Steve Zatechka, US BIOLOGIC. Work so new it is generating discussions from scientists around the world on the impact it might have on ecology in general will be presented by Dr. Kevin Esvelt, from MIT Sculpting Evolution Lab, his talk will address Community-Guided Ecological Immunization to Prevent Tick-Borne Disease using CRISPR technology.
Other talks will discuss diagnosing neurologic Lyme disease by Dr. Patricia Coyle, Stony Brook; acute and chronic neuropsychiatric disease by Dr. Brian Fallon, Columbia; a cardiac Lyme case by Dr. Betty Maloney, Partnership for Tick-Borne Diseases Education, a Lyme CME Provider; a review of clinical trials of Lyme Disease by Internist/epidemiologist Dr. Daniel Cameron; isolation of spirochetes from patients in the Southern U.S. by Dr. Kerry Clark, University of N. Florida; diagnosis and treatment of pediatric Lyme arthritis by Dr. Lise Nigrovic, Boston Children's Hospital; controlling the inflammatory response in the mouse model of Lyme arthritis by Southern Research Institute's Dr. Timothy Sellati; studies of viruses in ticks by Dr. Rafal Tokarz of Columbia University; clinical review of other TBDs such as Tularemia by Nantucket clinician Dr.Timothy Lepore, Bartonella by Dr. Marna Ericson of University of Minnesota, and Babesia in the blood supply by Dr. Evan Bloch of Johns Hopkins. Finally, the conference will conclude with a public health talk on the spread of Lyme disease vector into the United States by the CDC's Dr. Ben Beard.