NEWS: "People" cover story reveals Avril Lavigne has Lyme disease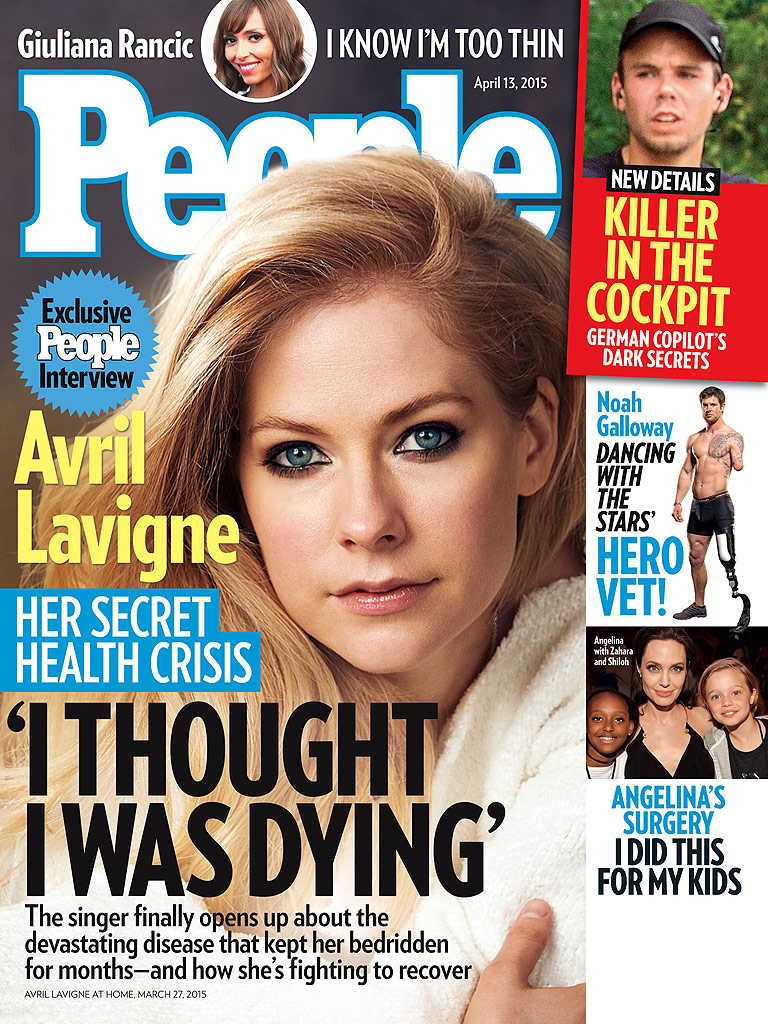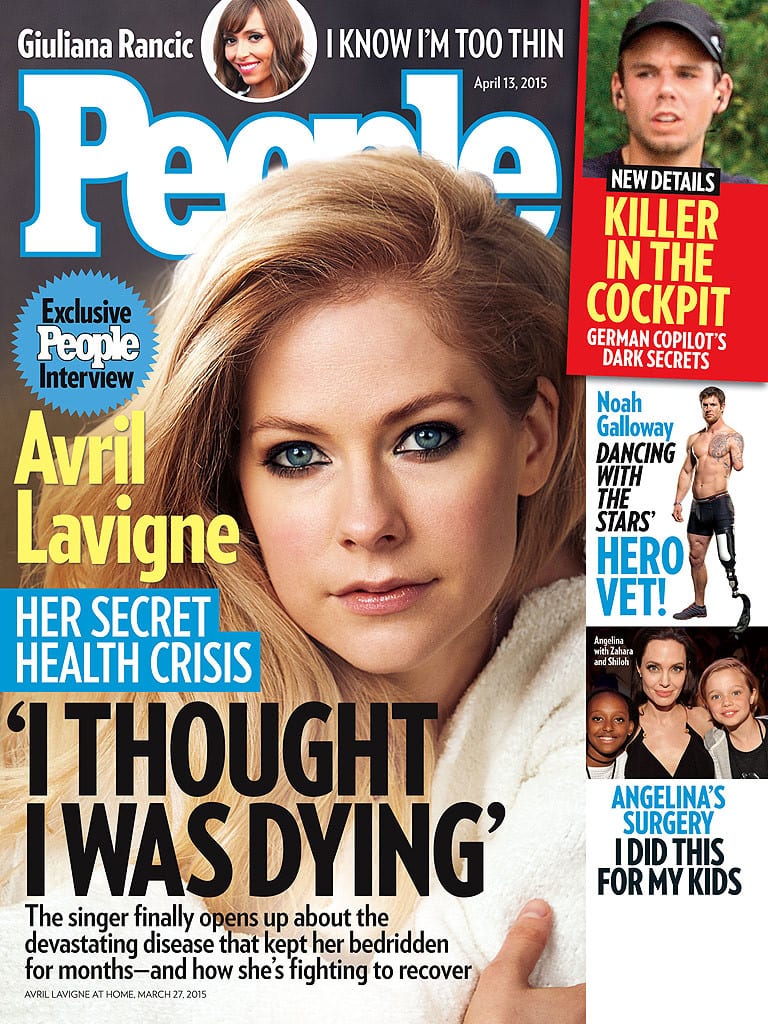 The singer told the magazine that she had been sick for months without knowing what was wrong with her.
From People.com, April 1, 2015
By Gillian Telling
It wasn't exactly the way she imagined spending her 30th birthday.
When Avril Lavigne went to Las Vegas with a couple girlfriends last October to celebrate the milestone, she felt like doing anything but partying – in fact, she'd been feeling terrible for several months, but the doctors she'd seen couldn't pinpoint exactly what was wrong with her.
"I could barely eat, and when we went to the pool, I had to leave and go lie in bed," she tells PEOPLE in this week's exclusive cover story. "My friends asked, 'What's wrong?' I didn't know."
Shortly after, following months of feeling lethargic and lightheaded, the normally energetic singer got her diagnosis: she had a severe case of Lyme disease.
Click here to read the rest of this article.
More coverage of the story: