Australian Senate to look into "Lyme-like" illness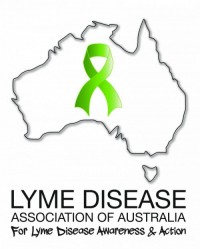 From the Lyme Disease Association of Australia, November 12, 2015:
It's official – a Senate inquiry into Lyme-like disease in Australia
The Senate has formally agreed to hold an inquiry into Lyme-like disease. Senator Madigan with the backing of the cross bench as co-sponsors – Senator Wang, Senator Leyonhjelm, Senator Day, Senator Lazarus, Senator Lambie, Senator Xenophon, Senator Muir and National Party Senator McKenzie, was supported unopposed by the government and the opposition.
The Community Affairs References Committee will report by 20 June 2016 with submissions due 30 March 2016. The inquiry will look at the growing evidence of an emerging tick-borne disease that causes a "Lyme-like" illness for many Australian patients.
The Lyme Disease Association of Australia (LDAA) has worked with the thousands who suffer from this disease to alert parliamentarians around Australia that people are very sick and action needs to be taken.
"We are very grateful that Senator Madigan acted upon the evidence he saw in the Lyme-like patients. This inquiry provides a priceless opportunity to shed light on this disease and provide support for patients, doctors, researchers and pathologists who for too long have been denied," said President LDAA Sharon Whiteman.