NEWS: Angeli VanLaanen places 11th in Olympic finals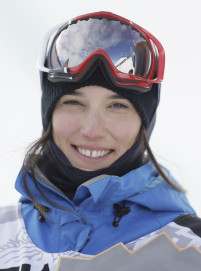 Once side-lined by chronic Lyme disease, she battled back to reach today's final round in half-pipe skiing.
VanLaanen went into the final round as number five out of twelve. When all was said and done, she placed 11th in her event.
VanLaanen, 28, took a three-year break from skiing in 2009 to treat Lyme disease, which went misdiagnosed for 14 years. She released a 30-minute documentary about her treatment — "LymeLight" — last year.
She has since become a spokesperson for the LymeLight Foundation, which helps children pay for Lyme treatment. In the run-up to the Olympics, Angeli's inspiring story has been shared on the international stage via broadcast and print media.