NEWS: Tick-borne Babesiosis spreads in NY's Hudson Valley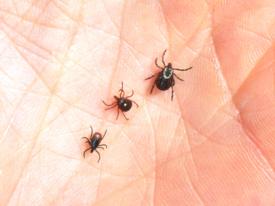 CBS news in New York has produced two reports about the increase of babesiosis in their region, one on radio and one on TV. You can access both of them here.
Tick-Borne Disease Babesiosis Spreads In Hudson Valley
Doctor: Symptoms Tend To Be Vague, Non-Specific
April 15, 2011 9:27 PM
BRIARCLIFF, N.Y. (CBSNewYork) – There's a new disease in the spotlight along with Lyme disease and West Nile. It has health officials in the area on high alert.