NEWS: "Under Our Skin" to be shown nationwide on PBS stations in May 2011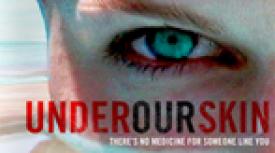 The makers of the award-winning Lyme documentary report that "Under Our Skin" will air nationally on public television stations during Lyme Disease Awareness Month, May 2011. This could reach millions of homes across the country. The folks at Open Eye Pictures report they are updating and cutting the film for broadcast, and say to stayed tuned for upcoming Video-on-Demand distribution.
For more information about this highly informative movie, click here.