OPINION: Dear Pennsylvania legislators, Lyme disease isn't always diagnosed by a test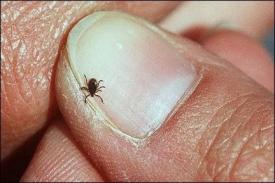 Linda Olley, a registered nurse, Lyme patient, and leader of the Harrisburg, PA, Lyme disease support group, weighs in on why PA's proposed Lyme doctor protection bill is so desperately needed.
.
.
.
.
.
.
From the Patriot-News:
Dear PA legislators: Lyme disease isn't always diagnosed by a test
Published: Saturday, August 07, 2010, 7:50 AM
by Linda Olley
I am a great lover of the outdoors. I grew up in a cottage on the Susquehanna River, and as an adult I owned a summer cottage from 1970 to 1994.
But one of the realities of the outdoors in Pennsylvania is possible exposure to ticks with Lyme disease. It takes only one bite from an infected tick to cause the disease.
Unfortunately, I got that one fateful bite sometime in 1984.
I awoke with flulike symptoms: stiff neck, chills, fever, migraine-type headaches and general malaise. I was put on an antibiotic for 10 days. The symptoms disappeared — or so I thought. Three months later, I experienced more joint pain and swelling, particularly obvious in one wrist.
Despite a referral to a rhumatologist and extensive testing, including for Lyme disease, all test results were negative. I was diagnosed, incorrectly, with atypical sero-negative rheumatoid arthritis. It was only later — after more pain, suffering and extensive testing — that I learned the truth.
My story echoes that of many Lyme disease sufferers: Sometimes our results are negative in the formal diagnostic test even though we have Lyme disease. Medicine is not an absolute science.
My personal experience and my years of work as a registered nurse lead me to support critical legislation for Pennsylvania: Senate Bill 1199, the Lyme and Related Tick-Borne Disease Education, Prevention and Treatment Act.
It would protect physicians, allowing them to use clinical discretion in diagnosing and determining treatments for all patients with Lyme and other tick-borne diseases. Three other Northeastern states have passed a similar Lyme bill.
Read the rest of the article here.